11:00
Der Tracker hat es nicht angezeigt, aber man hat jetzt offenbar ein Flautenloch getroffen. Immerhin bewegt sich das Geschwader jetzt aber in die richtige Richtung, d.h. nach Norden.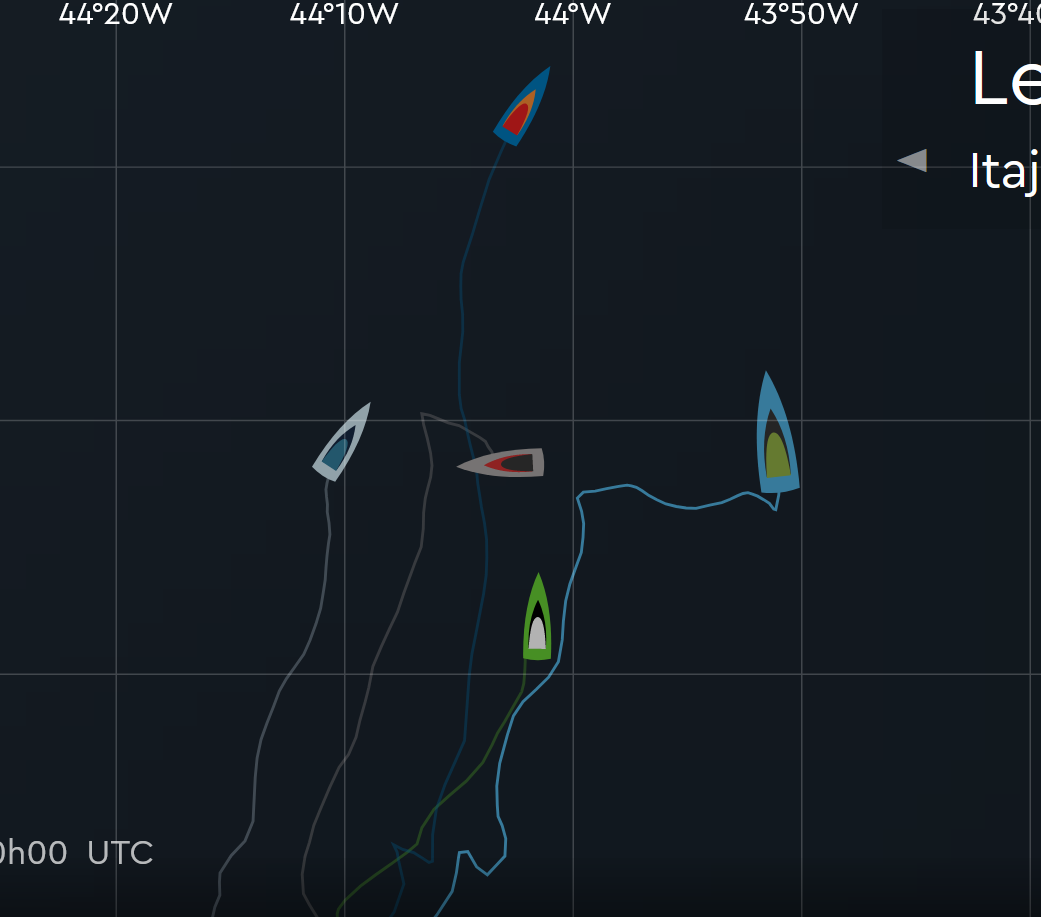 In den Kurslinien kommt eine gewisse Hilflosigkeit oder auch Überforderung zum Ausdruck.
Die neuen weiblichen Crewmitglieder der Biotherm packen ordentlich mit an.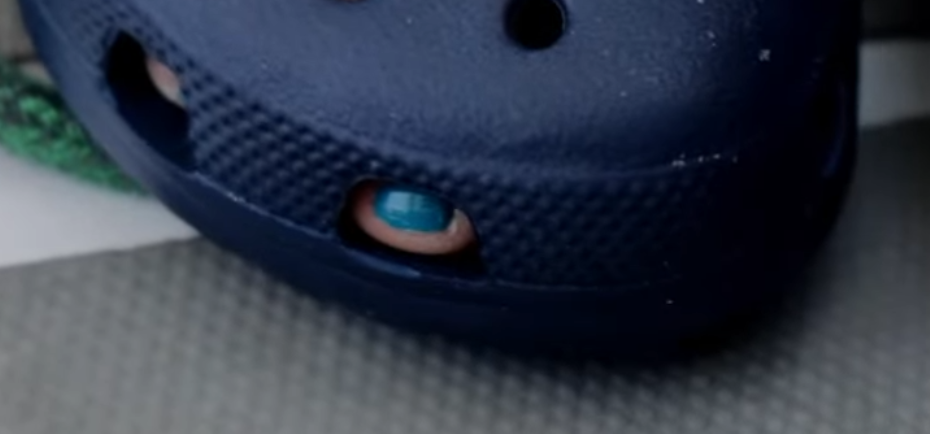 Chic gemacht haben sie sich auch schon für die Jungs 🙂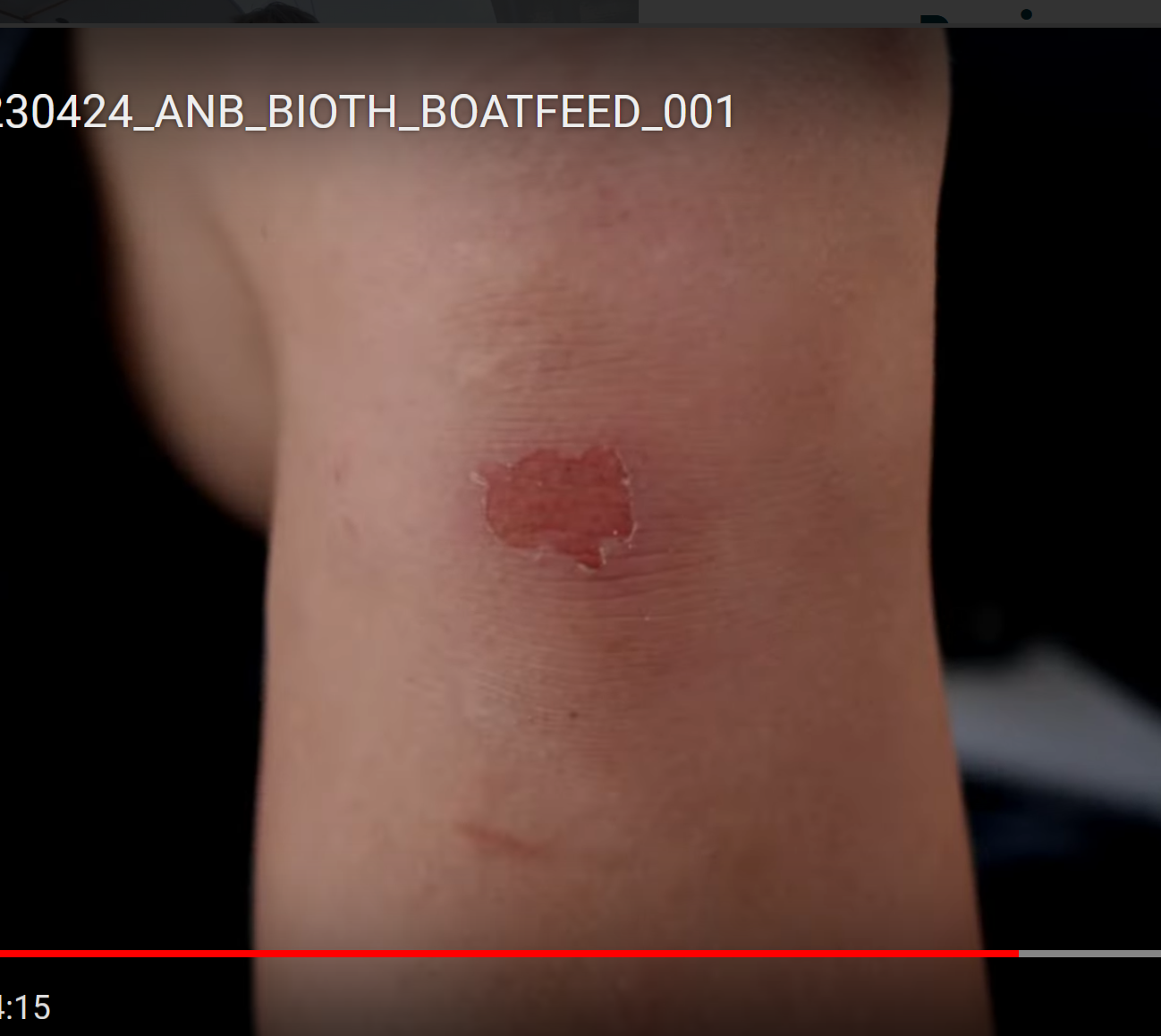 Die ersten Blessuren haben die Damen auch bereits erlitten.
Das tat weh 🙂
Ist die Nase gebrochen ?
Getting Back Into the Swing of It – Leg 4 – Day 1 – The Ocean Race
The 5 IMOCAs are closely lined-up, drag racing one boat next to the other. Sail trim and boat speed would be the determining factors. Our team is currently sailing in second position getting back into the swing of it.
Angenehme Temperaturen, eher wenig Wind, aber die moderaten Bedingungen erfordern dennoch Konzentration und ein permanentes Anpassen des Feintrimms, um das Optimum aus den Schiffen herauszuholen.
In taktischer Hinsicht bleibt das Feld zusammen, in der Hoffnung dass die Schwarmintelligenz der Beteiligten den richtigen Kurs finden wird.  Es wäre ja auch sehr riskant, einen Split zu wagen und dabei ggf alles zu verlieren.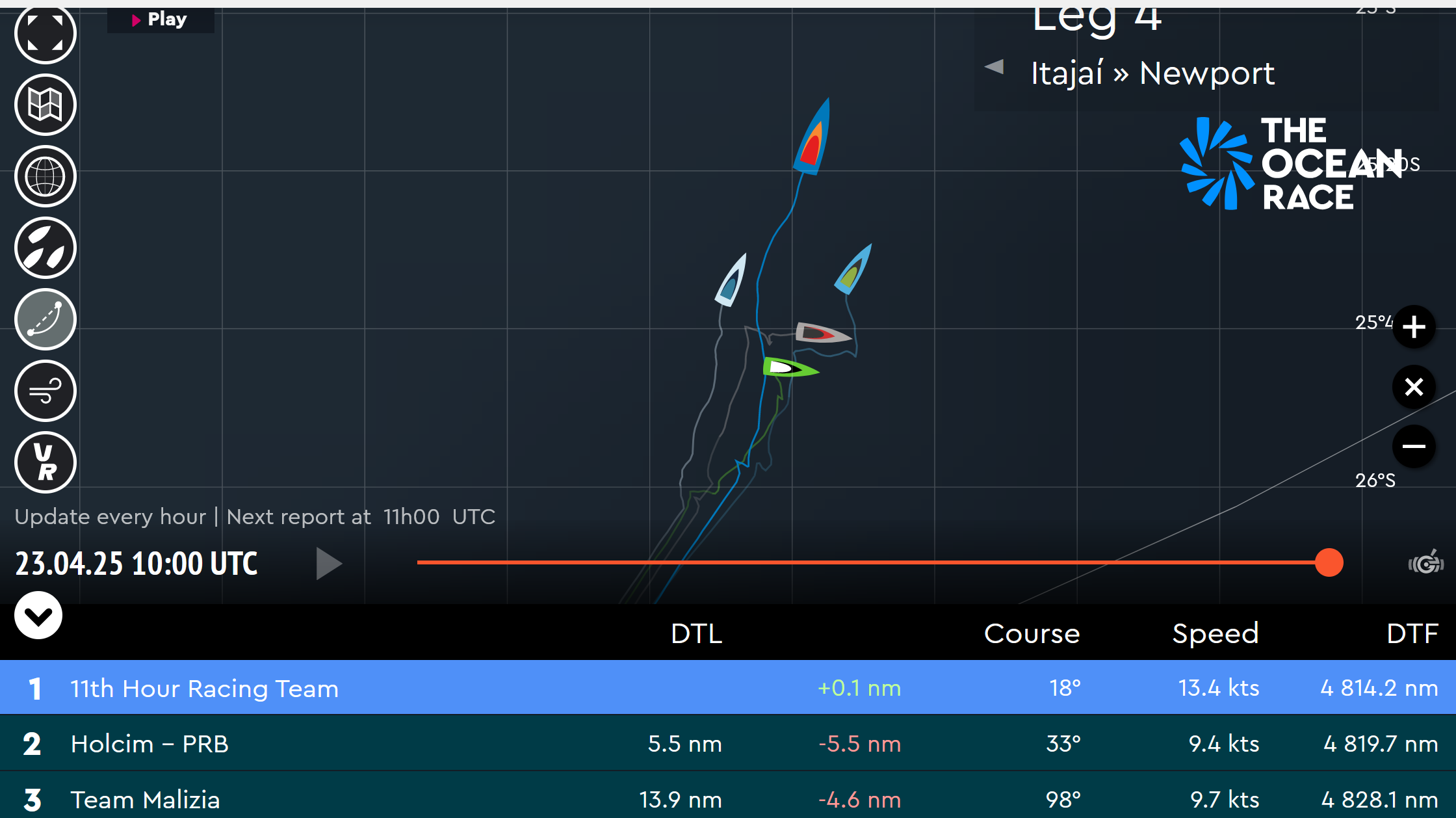 11th Hour hat sich mit viel Glück durch das Feld schlängeln können, womit sich das Pech des Frühstarts wieder ausgeglichen hat.  Auf der hinten liegenden Guyot wartet man dagegen noch auf das Glück und hofft dass es Annie Lush an der Pinne beschieden ist.
RACE REPORT – Leg 4 – 25/04 | The Ocean Race
"Things are tricky," said navigator Simon Fisher. "It's pretty messy. The game is to find our way offshore and find better pressure but it's a little challenging, with the windshifts."

"The shifts are up to 50-degrees," said Kevin Escoffier, on Holcim-PRB. "So even a small tack, maybe half an hour, we need to do something like that."

As of 1400 UTC on Tuesday there is a small split in the fleet, with 11th Hour Racing Team, Team Holcim-PRB and Biotherm now 30 miles to the north of Team Malizia and GUYOT environnement.

https://www.theoceanrace.com/en/news/13949_Hunting-the-breeze