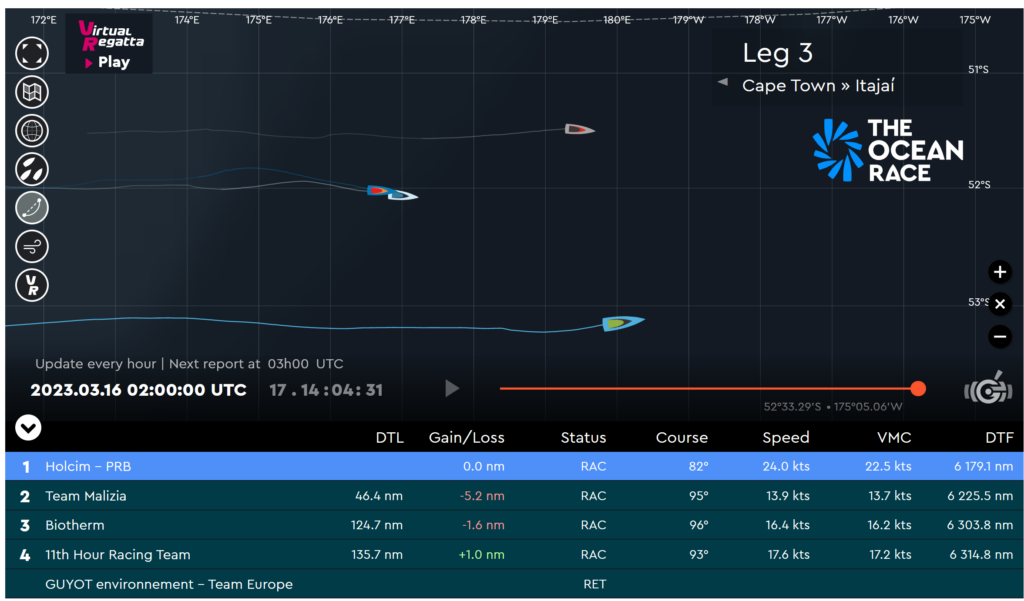 03:00 – Ocean Race
Holcim wieder deutlich in Führung !
RACE REPORT – Leg 3 – 16/03 | The Ocean Race
The teams are trying to take advantage of the strong winds before they get to an area of lighter conditions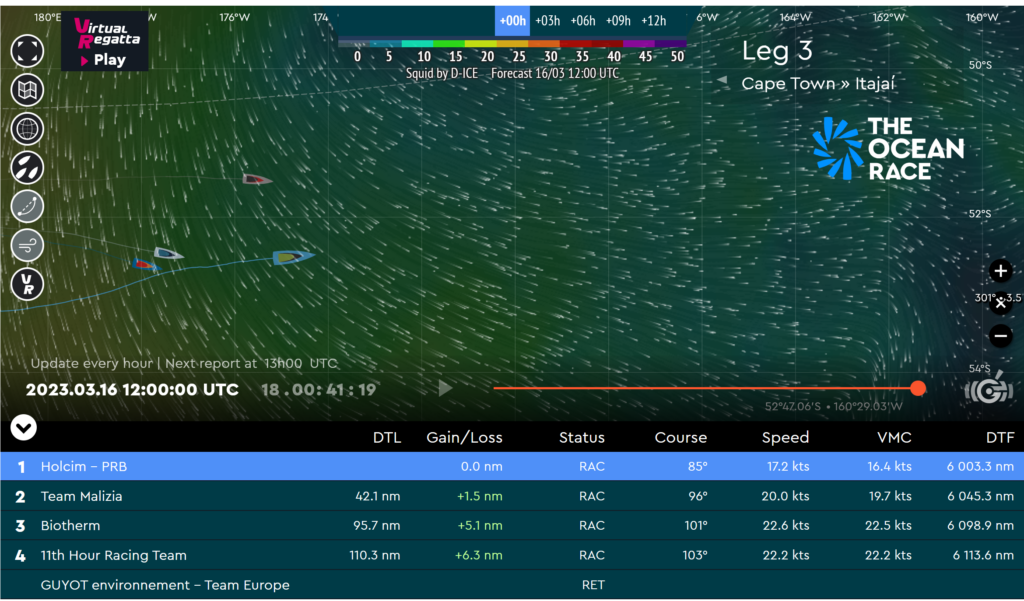 13:00 – Ocean Race
Boris hat sich vor Jahren auf seiner Homepage als "bester Navigator der Welt" bezeichnen lassen, was er zweifellos nicht ist und ihm  viele Sympathien gekostet hat. Die navigatorischen Leistungen während des BWR 2020/11 waren eher schlecht, die Bezeichnung "bester Navigator der Welt" konnten daher nur als freche Anmassung gegenüber anderen Skippern gewertet werden.
Ob Boris sich mit den aktuell 60 sm Querabstand  zu den anderen Booten einen Gefallen tut, muss sich noch erweisen.  Eigentlich ist es ein unnötiges Risiko.