Niall Myant-Best is back to discuss all the latest developments from The Ocean Race 2022-23! Leg 4 has gotten off to a very tricky start for our sailors, with crew members putting themselves on the line to try and gain an advantage over the tightly-packed fleet. These first few days of the leg have once again shown why this is the ultimate test of resilience in all of sports!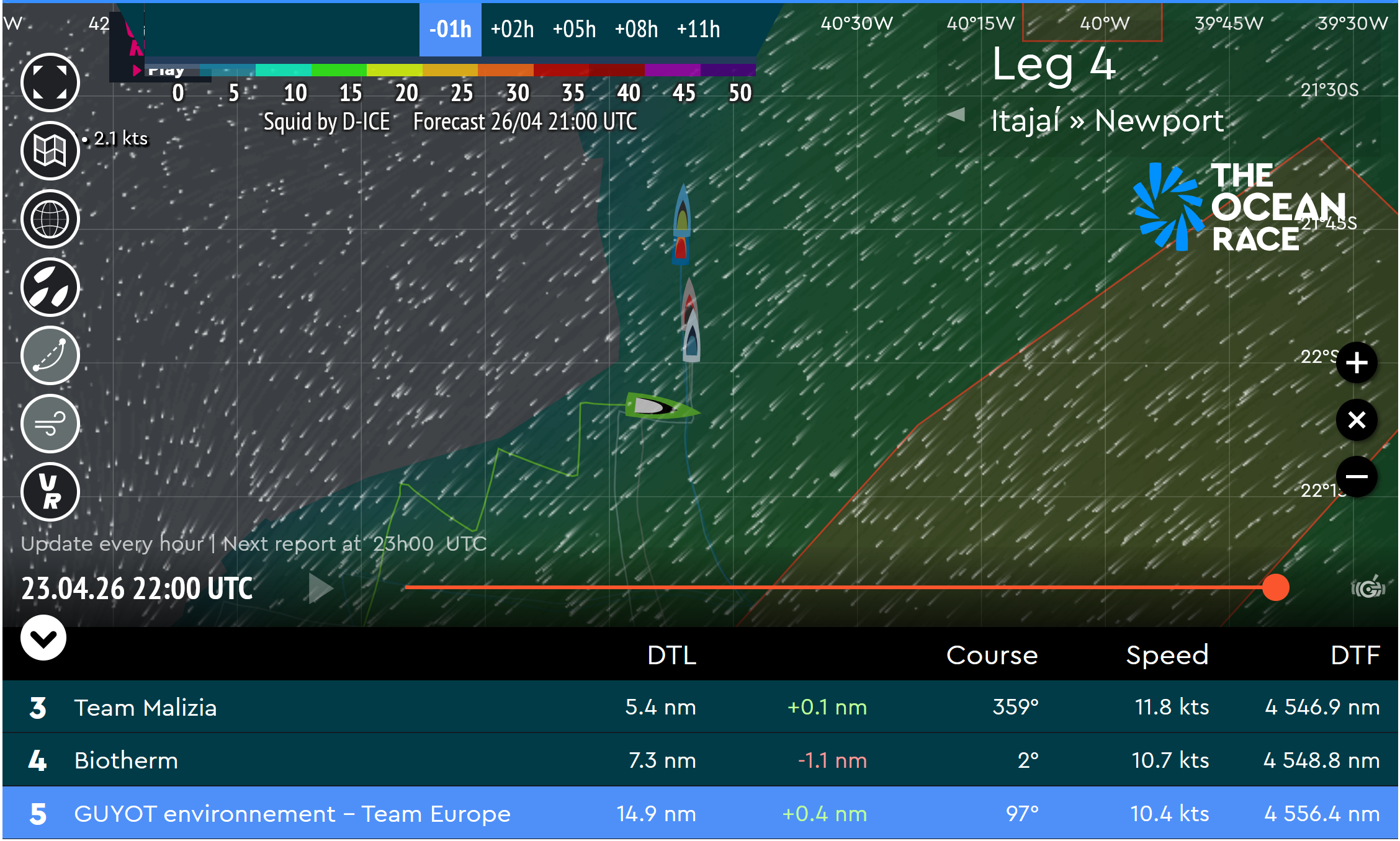 00:00 Ocean Race
Um Mitternacht beträgt der Rückstand der Gyuot nur noch knapp 15 sm. Es wird weiter gekreuzt, bis in ca. 30 Stunden der Wind plötzlich von achtern kommen wird, was der Guyot helfen könnte, die Platzierung zu verbessern.  Dazu wäre dann aber auch Glück erforderlich.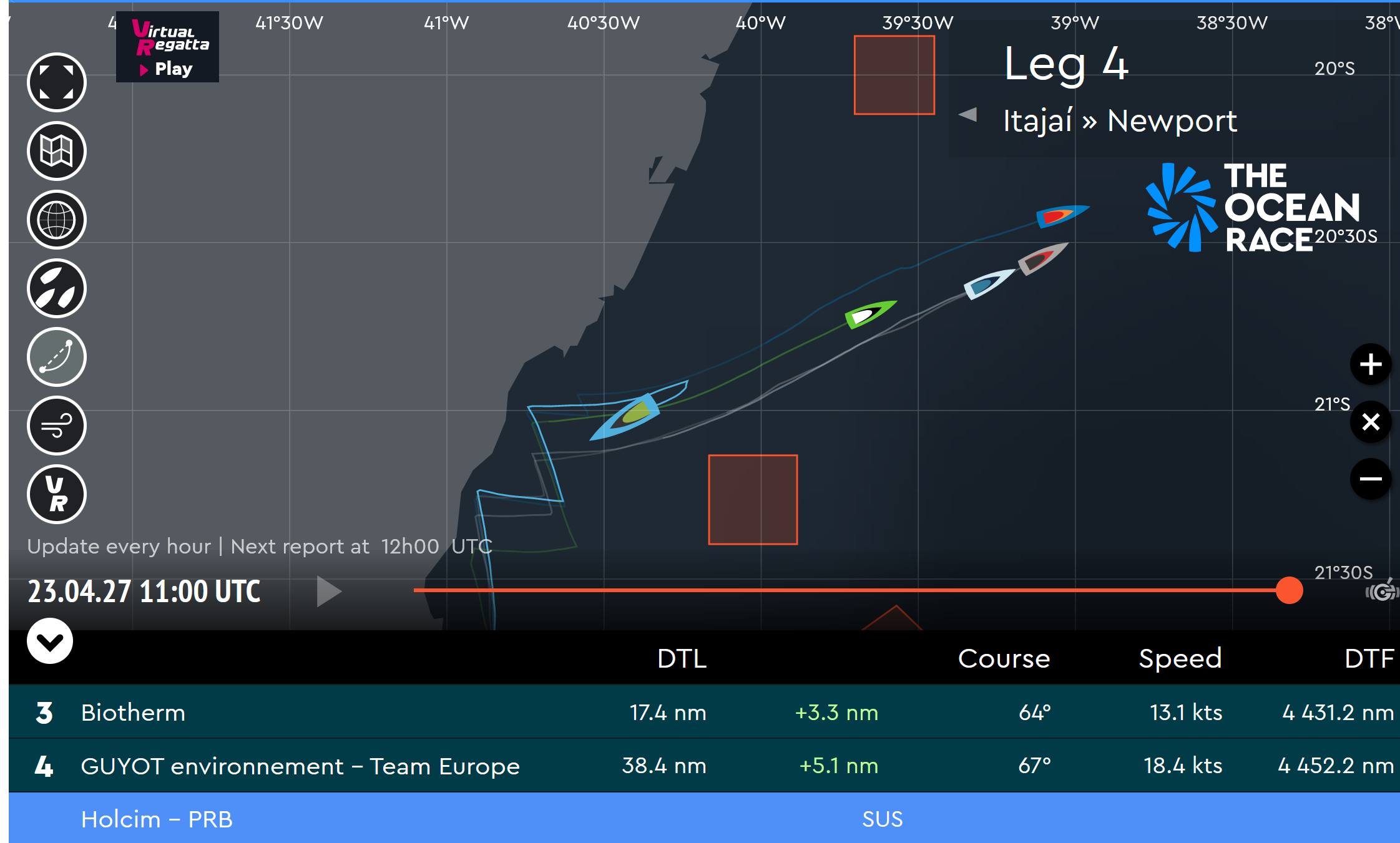 Um 04:45 ist es passiert. Die in Führung liegende Holcim verlor den Mast.
"Skipper Kevin Escoffier has reported his team is safe after dismasting."
Über die Ursache ist noch nichts bekannt. Die Holcim könnte jedoch evtl. auch ein Fischerboot gerammt haben.
Man ist bereits dabei, einen neuen Mast zu beschaffen. Ein Ersatzmast soll in Lorient bereitliegen.
Problematisch ist es jedoch, die Holcim nach Newport zu bringen. Auf eigenem Kiel würde dies zu lange dauern.
Das Schiff müsste daher von einem Spezialschiff an Deck genommen werden, um in Newport einen neuen Mast zu bekommen. Dazu ist die geplante Aufenthaltsdauer – 1 Woche – jedoch sehr knapp.
Boris hat die Chance erkannt, sein Image aufzupolieren und als fairer Sportsman dazustehen, indem er Hilfe über seinen Sponsor Kühne und Nagel angeboten hat. Das Logistikunternehmen könnte den Mast per Luftfracht nach Newport bringen.
Allerdings ist es offen, ob dies möglich wäre, denn es stehen nur wenige Maschinen dafür zur Verfügung und teuer wäre es obendrein.  Ein Rennabbruch der Holcim ist daher nicht ganz unwahrscheinlich.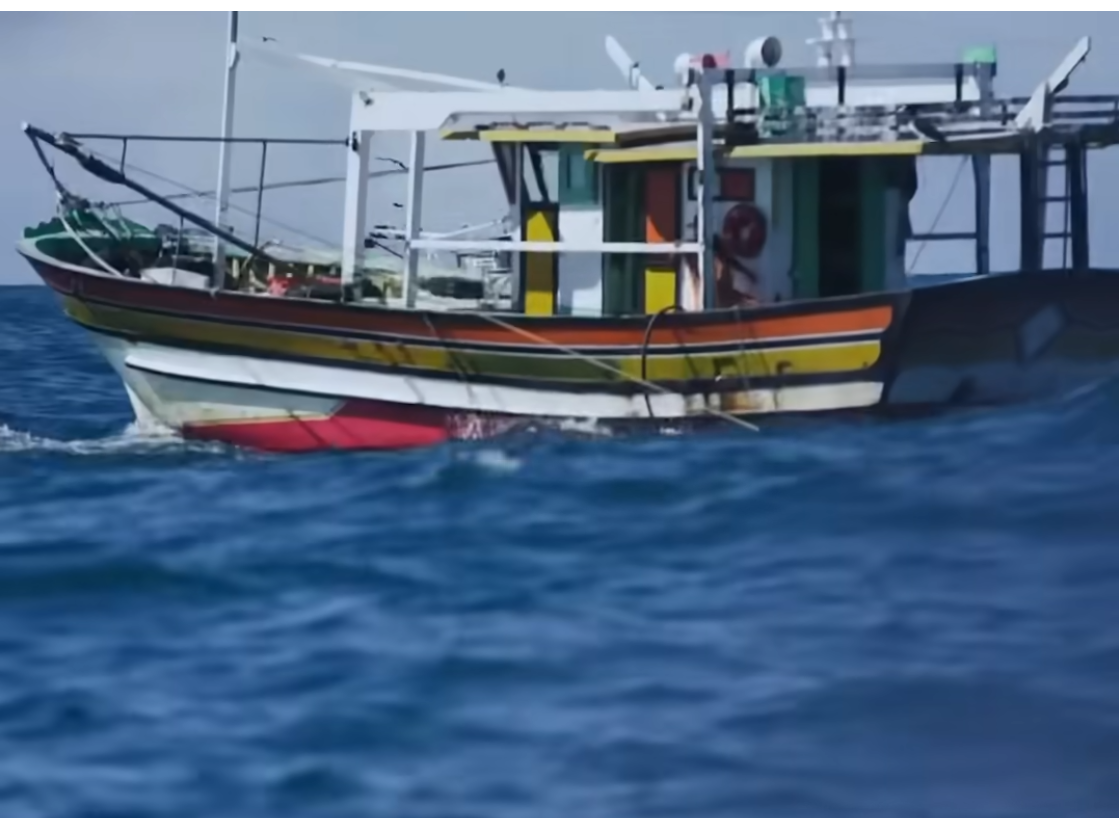 War vielleicht eines der vielen Fischerboote involviert ?
RACE REPORT – Leg 4 – 27/04 | The Ocean Race
Besuch auf der Guyot
Robert hält sich fit
Laut übersetztem Untertitel arbeitet man daran, eine Lösung zu finden, um das Rennen fortzusetzen. Zuvor wurden die Mastteile geborgen, um nicht auch noch das Boot zu beschädigen. Leider hat der Kameramann es versäumt, das Schiff einschliesslich der geretteten Maststeile zu zeigen.  Daher ist es unklar, ob inzwischen ein Notrigg aufgestellt  werden konnte.
Mariana Lobato präsentiert sich mitsamt der blauen Flecken ihres Armes
Probleme gab es auch auf der 11th Hour
Team Holcim-PRB DISMASTS on Leg 4! | BoatFeed: Team Holcim-PRB | The Ocean Race
The whole team is currently working on the best decision to take to get boat and crew to safety and to think about the next steps to get back in the race as soon as possible.