Day 5 of the 36th America's Cup Match, Auckland, New Zealand.  Monday March 15th, 2021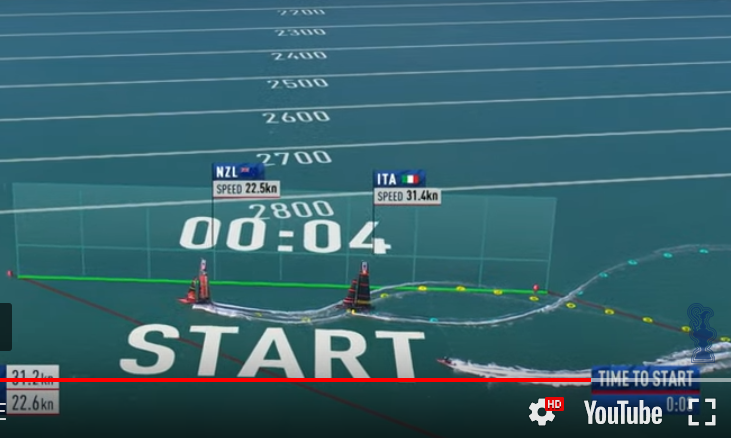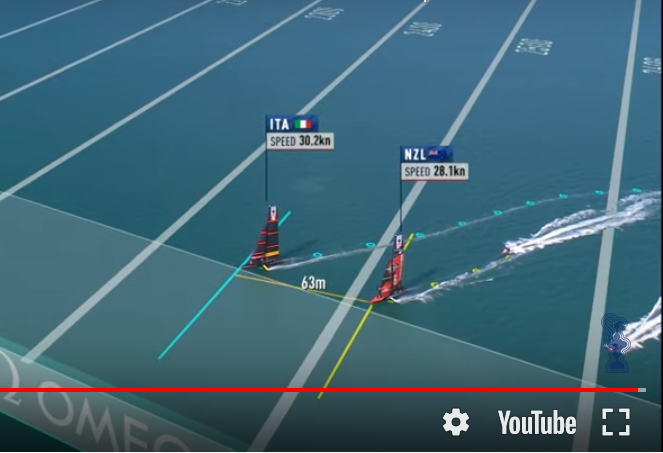 Race 7 LR gewinnt den Start. Very tricky von Spithill, der einfach der bessere Steuemann ist.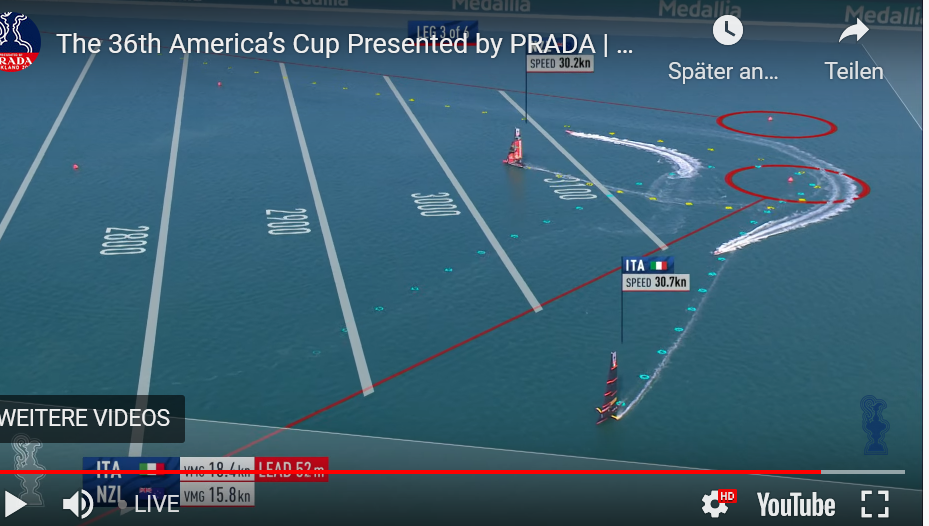 Dicker Fehler der Italiener auf Leg 3

Statt die Kiwis abzudecken, lassen sie einen Split zu und die Kiwis können vorbeiziehen.
Race 8
Die Kiwis segeln wie in Race 7 mit einer um 2 Nummern kleineren Fock.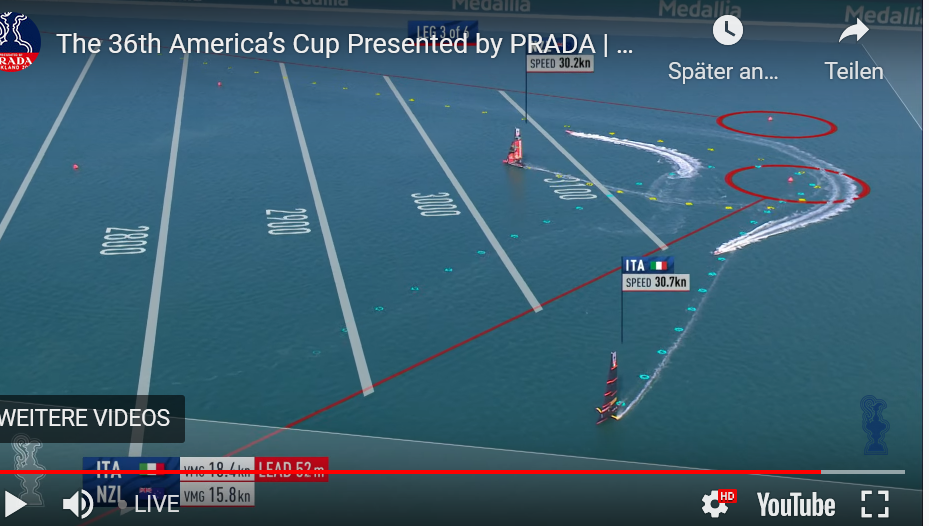 Die Italiener lassen wieder den Splitb zu.  Wenn das mal gut geht ?
Sie bleiben nach dem 1 Cross vorn.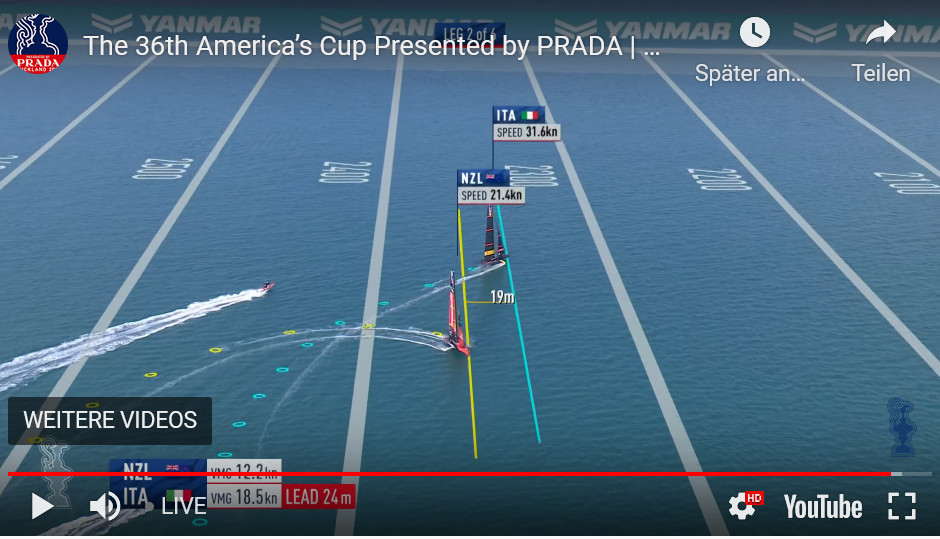 Downwind holen die Kiwis auf, stzen zum Überholen an und platschen dann ins Wasser . Big Mistake sagt der Reporter.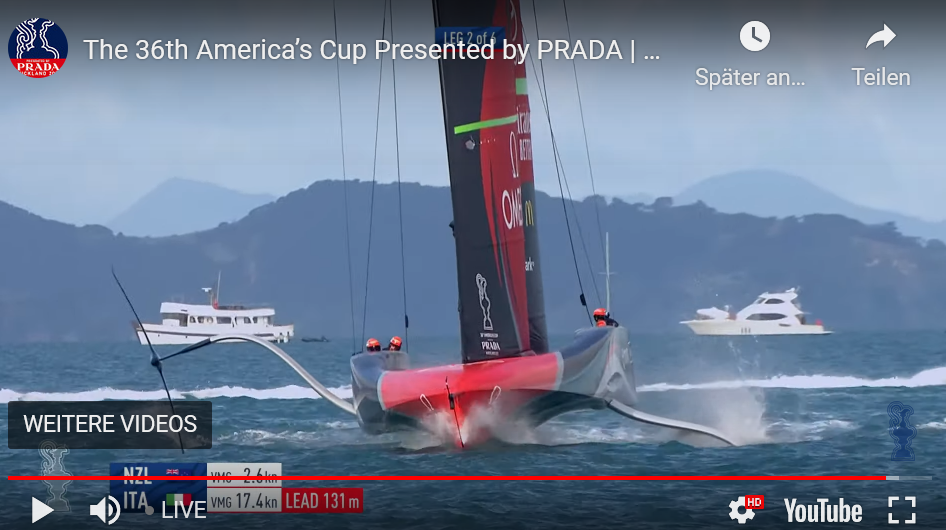 Touch Down der Kiwis
Leg 3 2000m Vorsprung der Italiener-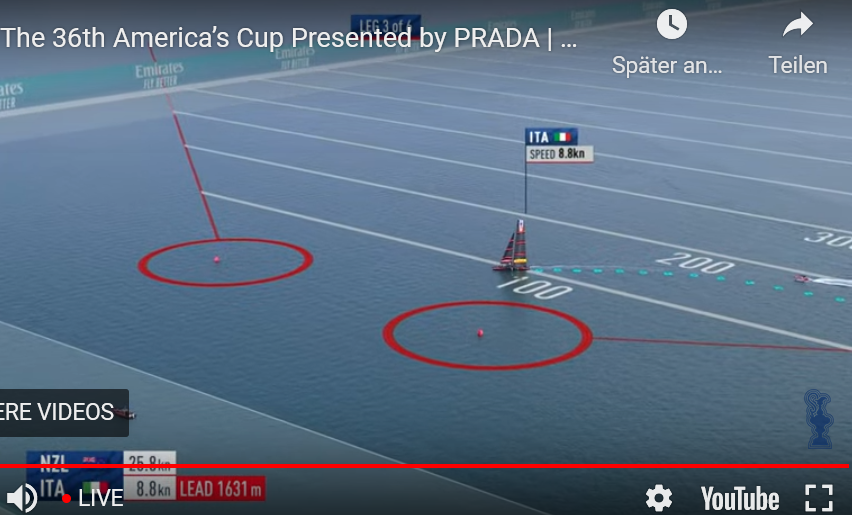 Jetzt sind auch die Italiener kurz vor dem Luv-Gate von den Foils gefallen.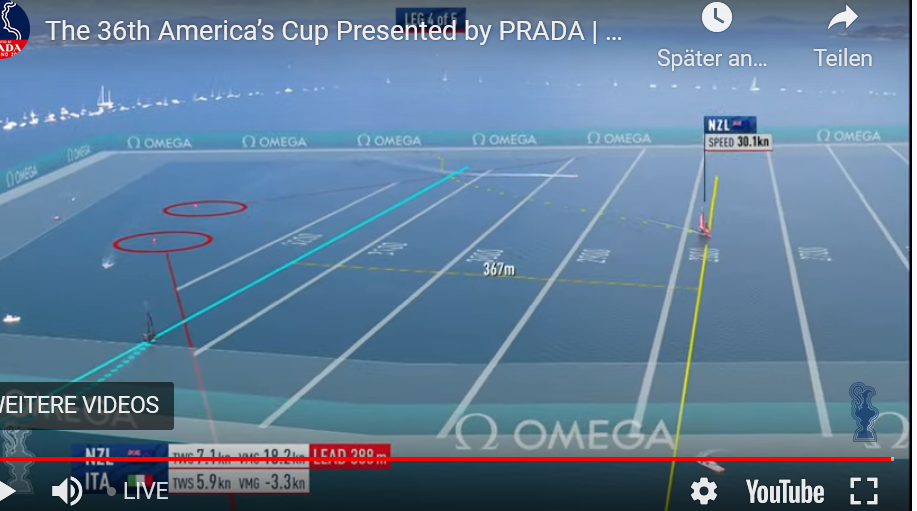 Lead Change .  Die Italiener schaffen es nicht, auf die Foils zu kommen. Die Kiwis ziehen davn.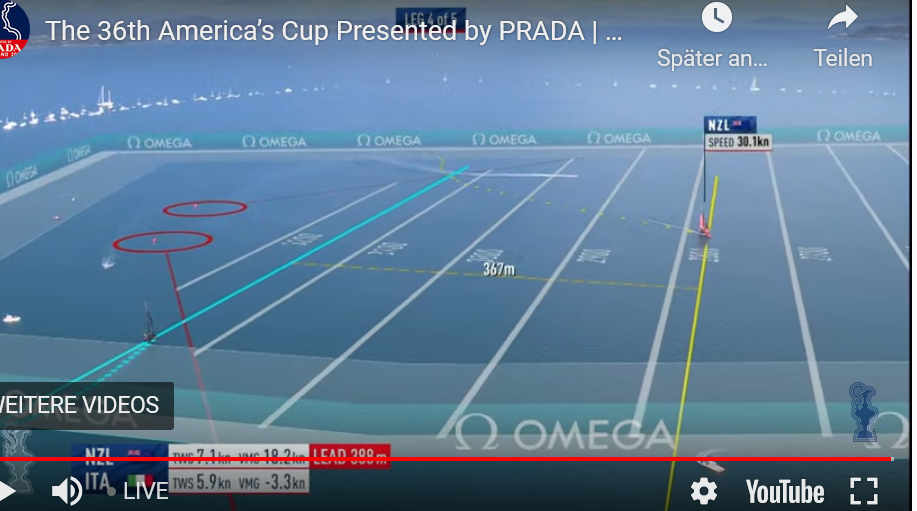 Endlich schaffen es die Italiener wieder auf die Foils zu kommen. Sie haben aber über 2000 m Rückstand und etliche Penalties bekommen, da sie den Race-Kurs verlassen hatten.
Die Kiwis gewinnen. Luna Rossa hat 3:55 Rückstand.
Es steht 5 : 3 für die Kiwis !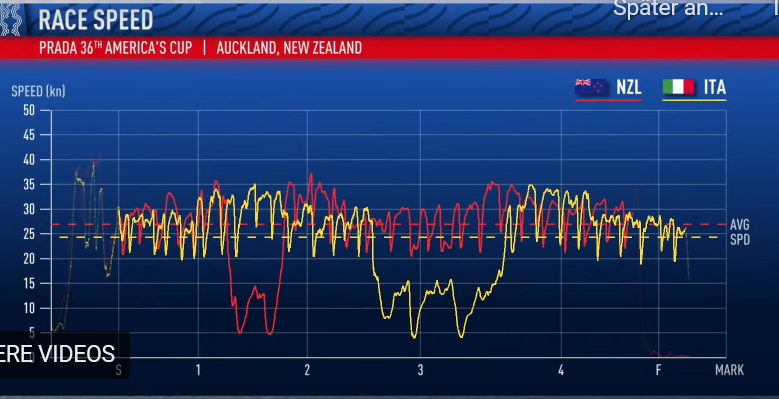 Die Kiwis schafften es schneller wieder auf die Foils zu kommen als die Italiener.