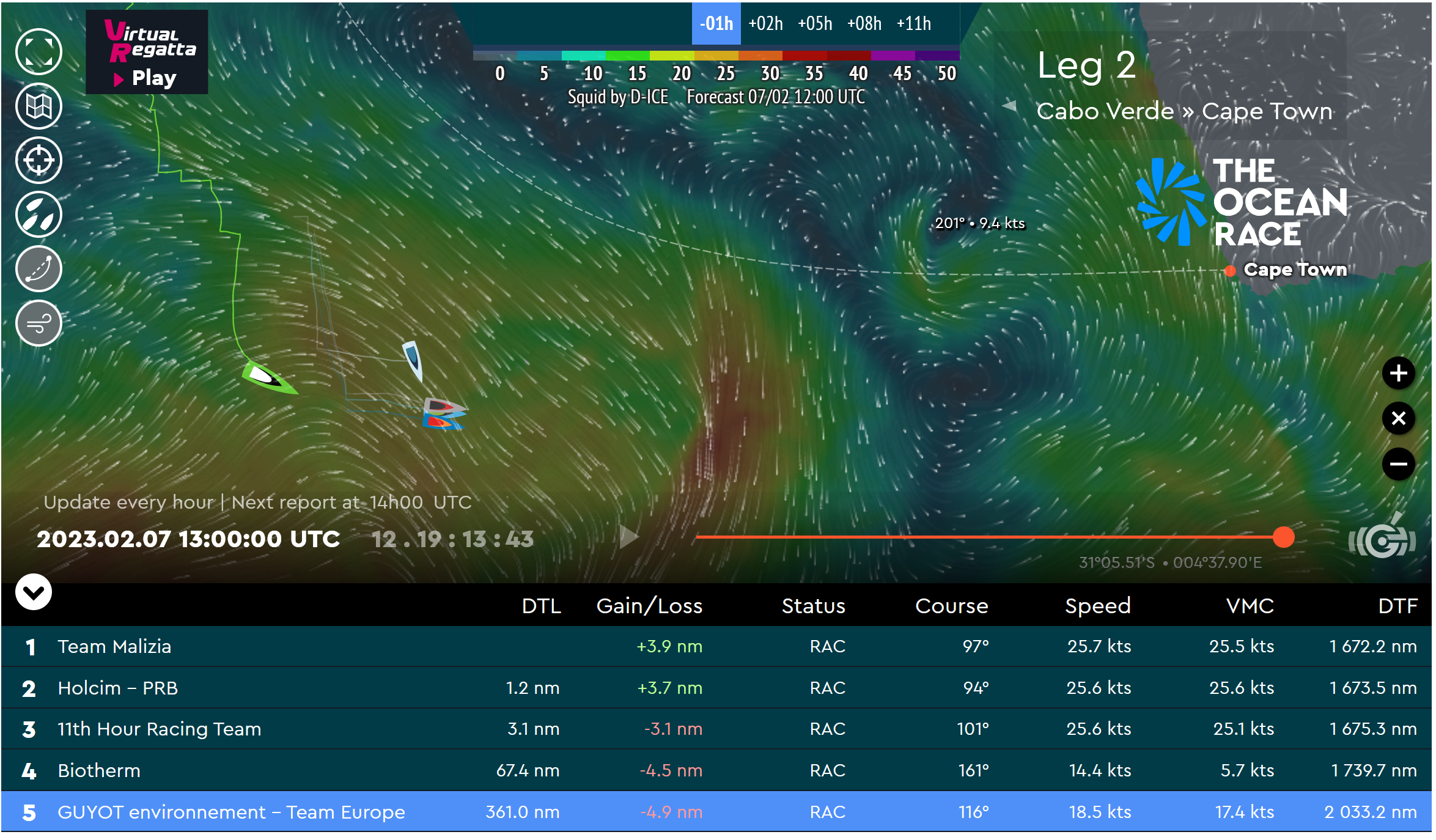 14:00 – Ocean Race
Der gestrige 13.  brachte der Guyot kein Glück.  Im Gegenteil, sie liegt inzwischen 360 sm hinter der führenden Malizia.
Problems continue for Guysot Environnement – Team Europe, but the weather routing still  suggests some opportunities for them before the finish.
heisst es in dem Video.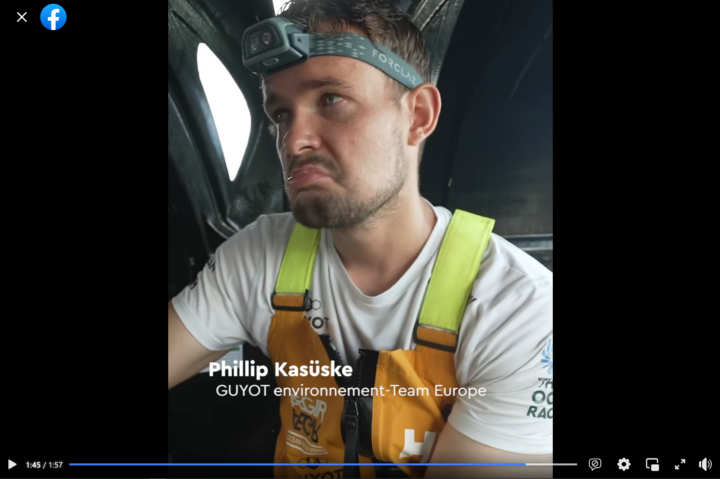 Phillip scheint jedoch weniger optimistisch, sondern eher skeptisch zu sein. So interpretiere ich zumindest seinen Gesichtsausdruck 🙂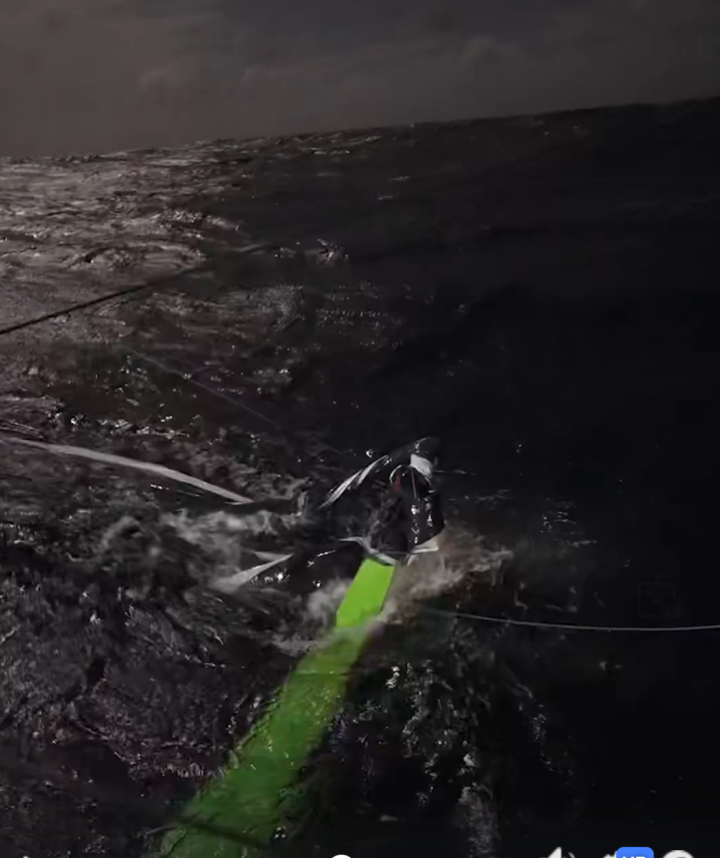 Phillip musste übrigens nach dem Spi ein weiteres Vorsegel aus dem Wasser fischen, welches sich zudem auch noch an einem Foil verfangen hatte.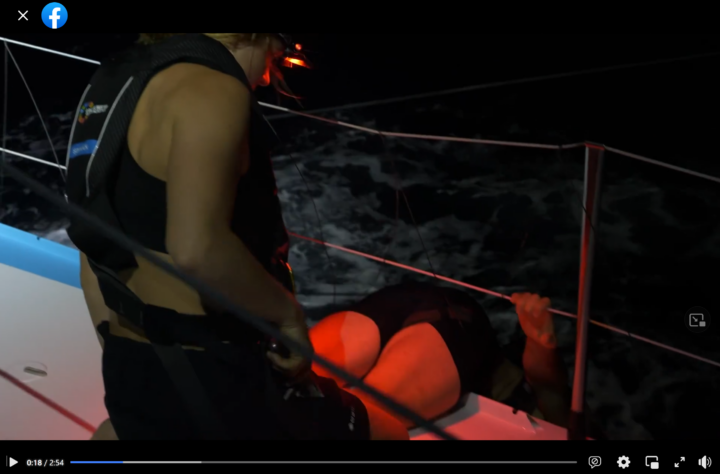 Rosie und Will in ungewöhnlicher Stellung.
Hear from skipper Will Harris and navigator Nico Lunven as the team were sailing in the front of the fleet on Day 13 of Leg 2 of The Ocean Race 2022-23.
Keeping the boat in one piece, keeping the foils in one peace.