GUYOT environnement – Team Europe has dismasted in the north Atlantic, just over 600 miles east of Newport, Rhode Island.

The team on board reports all crew are safe and are working to secure the boat.

The team has been racing through challenging conditions, with gale force winds gusting above 30 knots.

We will have more information as it becomes available.

Check www.theoceanrace.com for latest updates.
GUYOT environnement – Team Europe DISMASTS! | BoatFeed | The Ocean Race
Just over 600 miles away from Newport, GUYOT environnement – Team Europe suffered a heartbreaking dismasting while battling with challenging weather conditions. The team secured the boat and is fully assessing options to get to port in the coming hours.
During a night of brutal weather conditions, GUYOT environnement – Team Europe dismasted. Meanwhile, the rest of the fleet are looking ahead at lighter conditions in the final stretch towards Newport 👀 #TheOceanRace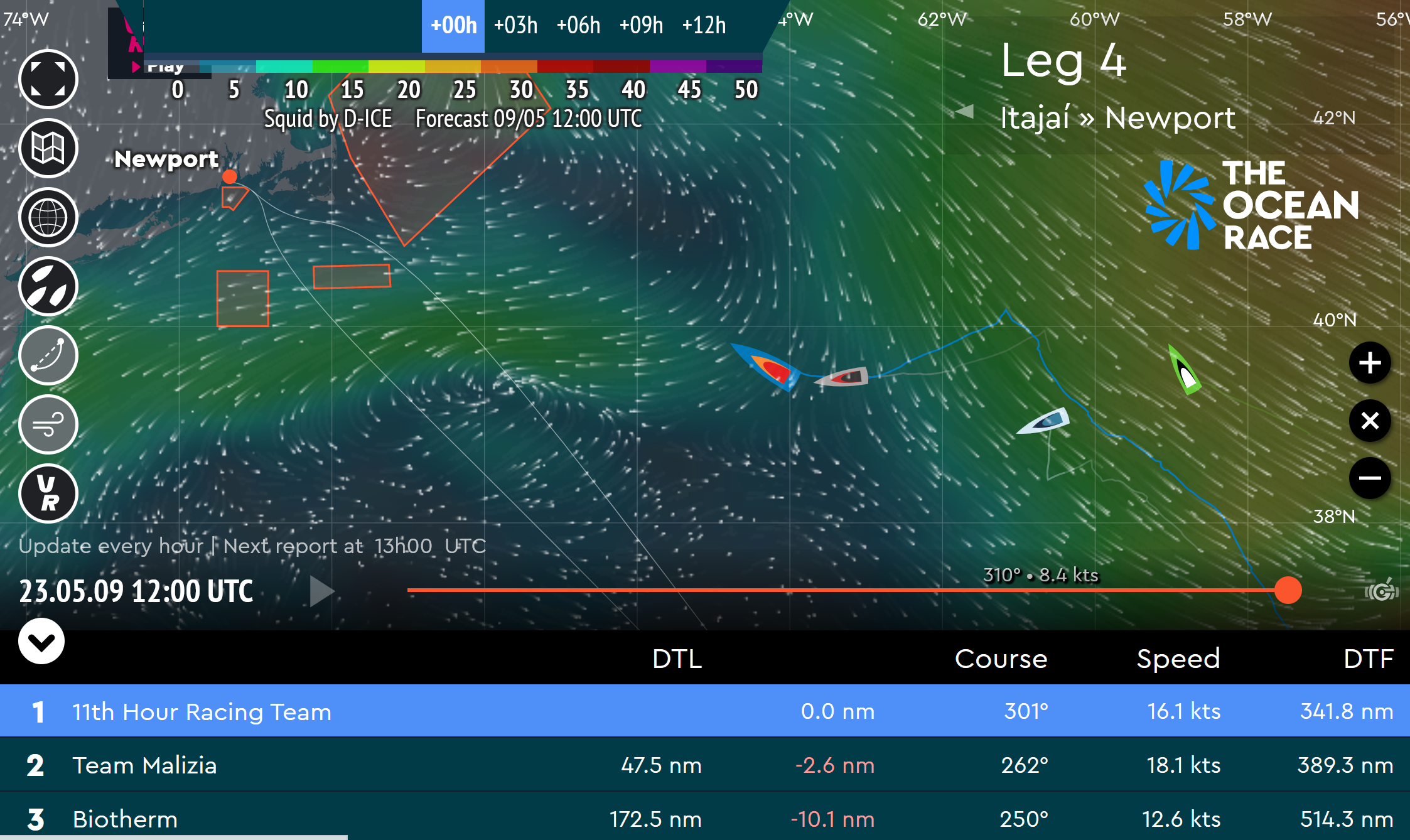 14:00 Ocean Race
Guyot – vom Pech verfolgt – trotz guter Leistungen.  Die Hauptsache ist jedoch, dass niemand verletzt ist.
Für unsere Favoriten – 11th Hour – sieht es jedoch gut
Darüberhinaus wird aber auch die Sinnhaftigkeit des Rennens in Frage gestellt:
Wir haben ja bereits gesehen, dass die Meere voller Plastikmüll sind.  Jetzt auch noch riesige Karbonmasten in den Oceanen zu versenken, scheint eher nicht der richtige Weg zu sein.