Der Kurs verrät es, Kevin wird nervös. Rosie und Will prügeln die Malizia nach vorn.
The four IMOCA crews celebrate crossing the scoring gate, after a huge push to maximise the points gained from the first half of Leg 3. However, the constant need for repair jobs on-board is starting to wear on our sailors.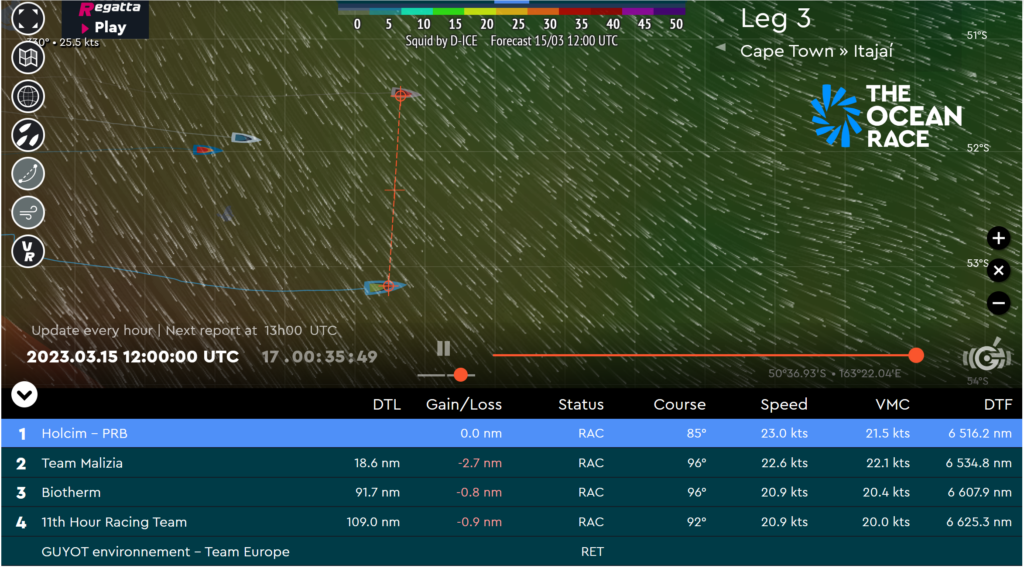 14:00 Ocean Race
Holcim wehrt sich.  Der Südkurs erforderte aufgrund der Halsen einen längeren Weg, so dass die Malizia herankommen konnte. Aktuell ist aber die Holcim wieder schneller und hat aufgrund des Querabstandes von 99 sm einen kürzeren Weg zurückzulegen. Der Wind ist im Süden auch etwas stärker.