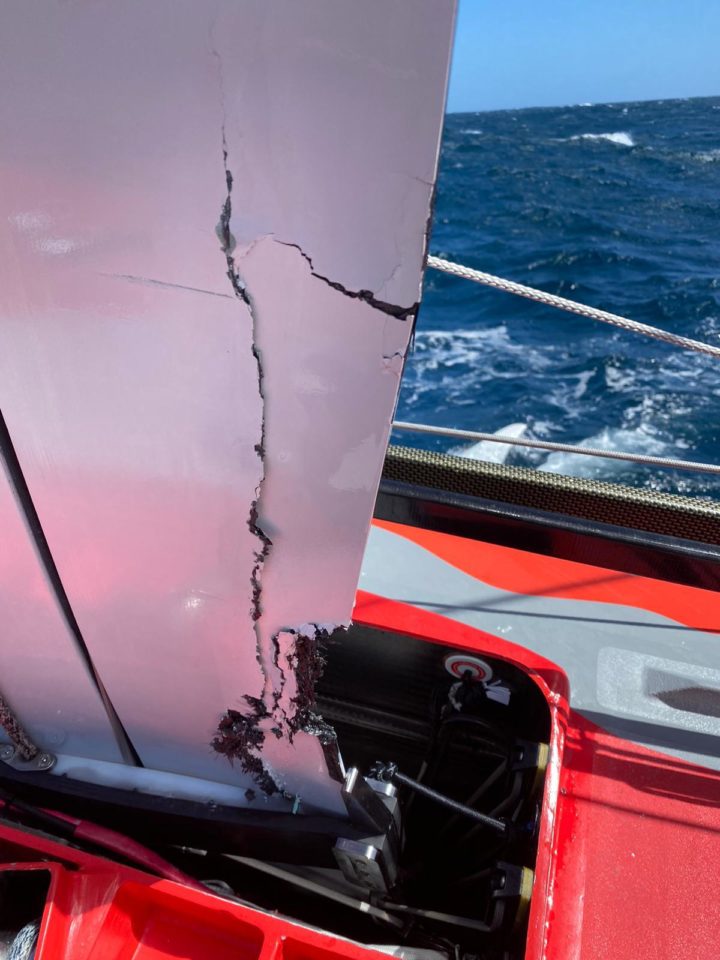 Sebastian Simon nach Kollision mit UFO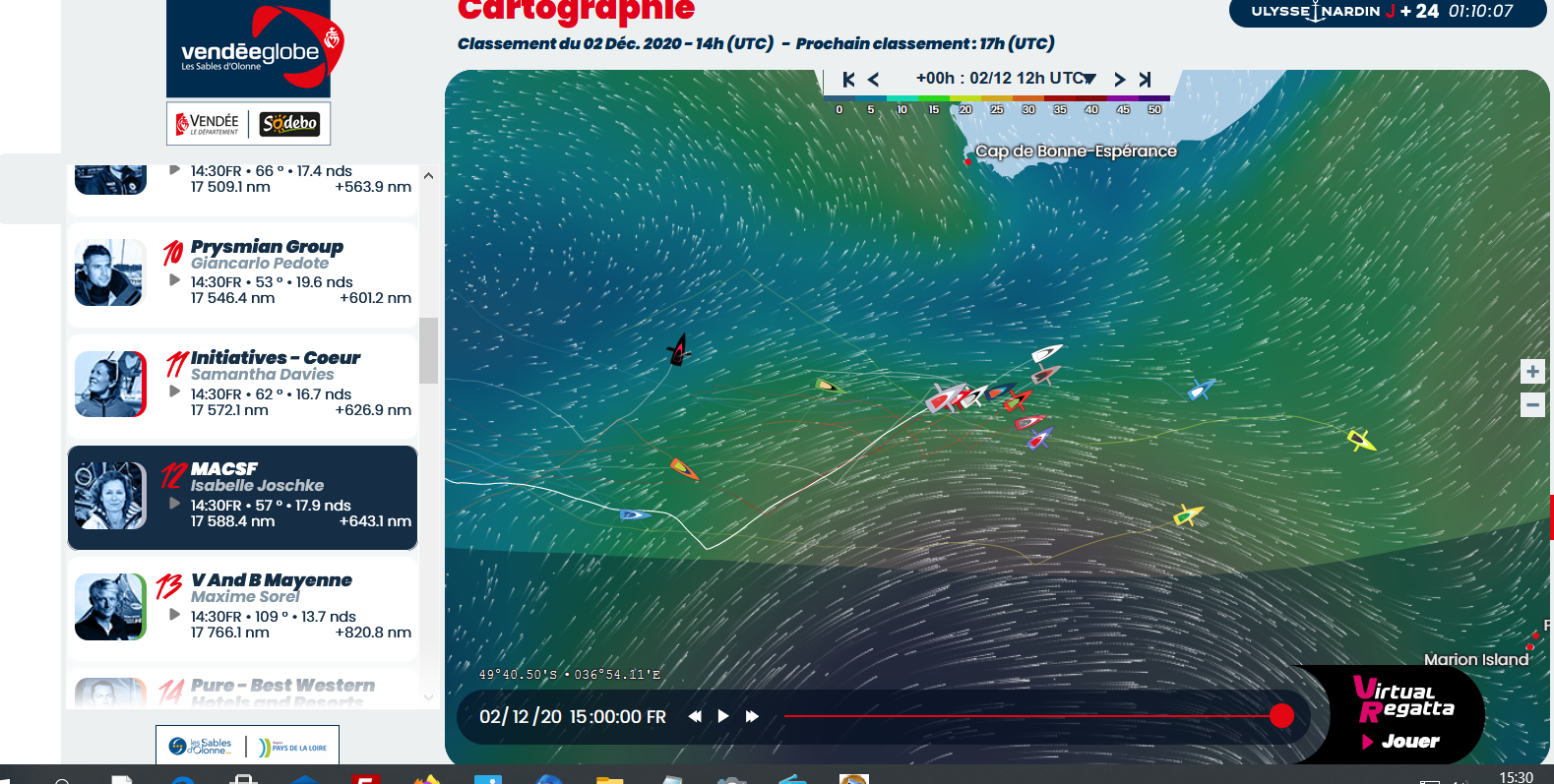 Ausser den aktuellen Ereihnissen beeindruckt mich seit geraumer Zeit Isabelle Joschke am stärksten. Nachdem sie anfangs eher behutsam mit ihrem Boot umging. hat Sie jetzt offenbar ein Setup gefunden, mit dem sie schneller als die Konkurrenz voran kommt. Sie liegt nur noch 20 sm hinter Sam Davies  und könnte durchaus sieben weiteren Konkurrenten, darunter auch Boris Herrmann, gefährlich werden.
MASCF marked a rupture in the history of the Vendée Globe. Built for Marc Guillemot in 2007, this Verdier-VPLP plan contrasted sharply with the common standards at the time based only on gaining additional power. Safran (today called MACSF) bet on lightness by using a particularly sophisticated design. Since then, the philosophy which prevailed during the construction of the prototype has evolved. The evolution of building techniques has permitted to build more powerful boats while preserving the assets of the 2007 prototype. By adding foils to her boat and taking advantage of Alain Gautier's valuable advice, Isabelle Joschke hopes to give a second wind to the prototype which has inspired two generations of sailboats since the Vendée Globe 2008. https://www.vendeeglobe.org/en/skippers/102/isabelle-joschke

Clarisse Cremer liegt derzeit ca. 1000sm hinter dem Führenden, wobei die Gefahr besteht, dass sie den Anschluss an die erste Hälfte der Boote verliert und aus dem aktuellen Tiefdrucksystem herausfällt. Ausser den Foils scheint Clarisse auch noch etwas Erfahrung mit den IMOCAs zu fehlen.
Ansonsten wird darüber spekuliert, was mit Kevin Escoffier passieren wird.  Wird er von einer französischen Fregatte abgeholt werden oder wird ihn Alex Thomson mitnehmen ?