Palma de Mallorca, 3 Apr 2014
French Nacra 17 World Champion Billy Besson described racing at Trofeo Princesa Sofia – ISAF Sailing World Cup Mallorca like riding a rodeo bull as 20-25 knots meant the limits of sailors' were tested. Southerly breeze whipping up wild winds and five metre swells pushed the nine fleets that got out racing to the max.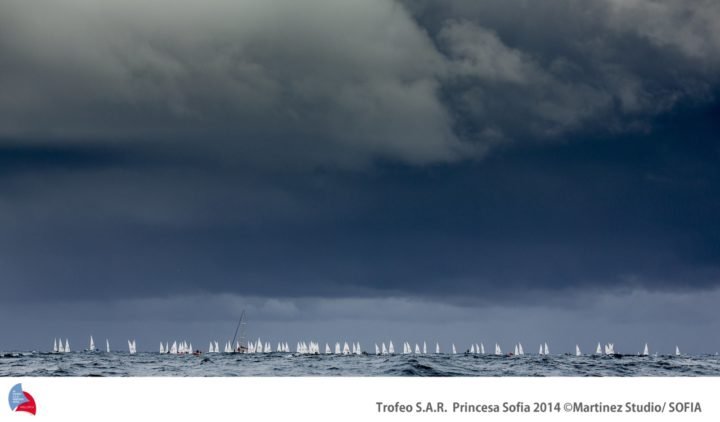 Only the 470 fleets were unable to hit the race course
Fleets in the 2.4mR, 49er, 49erFX, Finn, Laser, Laser Radial, Nacra 17 and Men's and Women's RS:X got out racing with only the 470 fleets unable to hit the race course.
Finn
Giles Scott (GBR) solidified top spot in the Finn after he won both of the day's races.
Scott was dominant in the strong breeze and is eight points clear of the week's early leader Thomas Le Breton (FRA). Jonathan Lobert (FRA) trails his compatriot by 12 points in third.
https://www.trofeoprincesasofia.org/en
46 GER 259 89 Phillip KASUESKE
61 GER 25 88 Max KOHLHOFF
70 GER 252 76 Eike MARTENS
https://www.trofeoprincesasofia.org/en/default/results/direct/daySel/2014-04-03