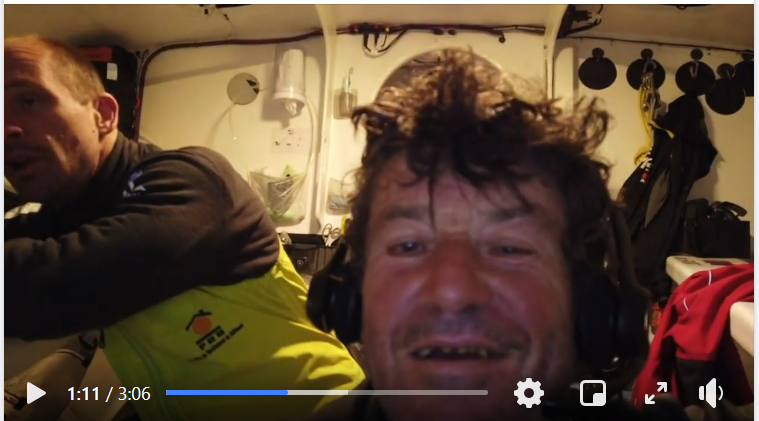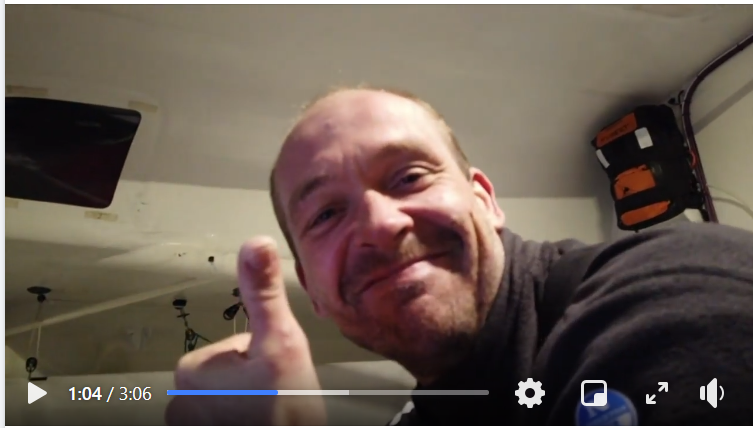 Bei 30-32 kn wollte Jean Le Cam, nachdem er den Sichtkontakt verloren hatte, anfänglich auf Tageslicht warten, um Kevin zu retten.  Er überlegte sich dann jedoch, dass es nachts leichter sei ihn zu finden, da man Licht nachts besser sehen könne. Nach 5-6 Kreuzschlägen sah er dann plötzlich ein Blitzlicht. Er legte sich in Luv von Escoffier, warf ihm einen Rettungsring zu, den Escoffier greifen konnte. Mittels einer "transmission bar" (Pik-Haken ?) konnte Jean dann Kevin an Bord nehmen.
Grosser Respekt vor den seemännischen Leistungen Jean Le Cam's.  Er ist der Held der Vendee Globe 2020 und wird in Frankreich wohl zum Nationalhelden aufsteigen.

Nachdem er eine Rettung durchgeführt hatte, die in den Aufzeichnungen des Vendée Globe bleibt, kam ein müde, aber erleichtertesJean Le Camheute Morgen bei einem Visio um 5 Uhr wieder auf diese zarte Operation zurück.
Nach Abschluss einer Rettung, die in die Geschichtsbücher des Vendée Globe eingehen wird, kam ein müder, aber erleichterterter Jean Le Cam zurück zu der riskanten Operation, die er in einem Visio-Anruf um 5 Uhr durchgeführt hat.

---
After eleven and a half hours in his liferaft since being forced to abandon his IMOCA 60 PRB in strong winds and big seas 840  nautical miles SW of Cape Town, Vendée Globe skipper Kevin Escoffier was dramtically rescued by fellow competitor Jean Le Cam at around 0118hrs UTC this Tuesday morning.

https://www.vendeeglobe.org/en/news/20697/escoffier-s-rescue-mission-accomplished-yes-he-did
(FLASH NACHRICHTEN)

rettet sicher und gesund!

Um 02:18 Uhr MEZ wurde das PRB-Team über die Rettung informiert. Der PRB-Skipper erschien lächelnd, eingewickelt in seinen Überlebensanzug an der Seite von Jean Le Cam