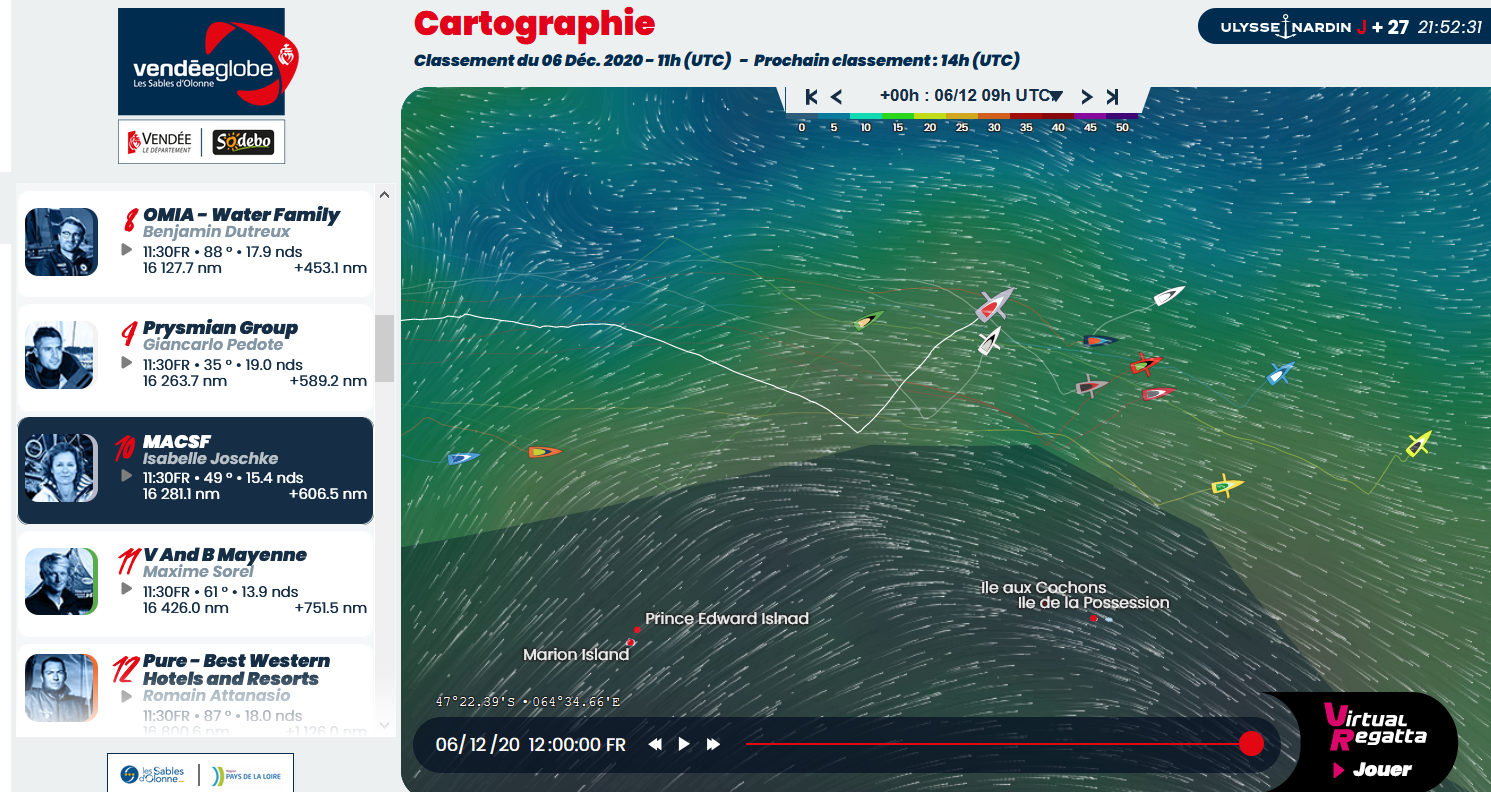 Kaum habe ich meine neue Favoritin, Isa – Isabelle Joschke – gelobt, segelt sie plötzlich auf einem unmöglichen, viel zu nördlichen Kurs und verliert mehr als 100 sm gegenüber Boris Herrmann.  Einen noch schlechteren Wendewinkel sehen wir bei Giancarlo Pedote. Man fragt sich also, was da unten nahe der Eisgrenze los war. Gab es Treibeis, Eisberge oder eine Warnung der Rennleitung, die einige Skipper  dazu veranlasste, nach Norden abzudrehen, bzw. zu halsen.
Und hier haben wir den Grund für die Kursänderungen:
Burton confirmed he had 30-35kts of wind and a swell 4.5 metres. Most have gybed as the new front arrived bringing north westerly winds, now on a long port gybe across the Indian Ocean passing the Kerguelen Island some time tomorrow Monday.

https://www.vendeeglobe.org/en/news/20832/work-station-indian-ocean
Weiter hinten ergaben sich die die folgenden Probleme:
Some 1800 miles behind Apivia the contrast in the wind and weather is stark from the group Alan Roura, Stephane Le Diraison, Armel Tripon, Arnaud Boissières have had a very frustrating period in light winds some 120 miles from the longitude of the Cape of Good Hope, these four have made only one or two knots at times and some went full 360 degree circles.