Um 18:27 – 31.03.23 vollzog die Holcim auf StBB segelnd eine 90 Grad Kursänderung – Halse nach Steuerbord und lag anschliessend flach auf der Backbordseite.  Ob die Kursänderung absichtlich oder unabsichtlich geschah ist mir unklar.
Update:  Anscheinend versagte der Autopilot, wenn ich Kevin richtig verstanden habe:
Yesterday Team Holcim-PRB crash-gybed after an autopilot issue, resulting in an all-hands-on-deck situation to right the boat and get back on their way. However this endeavour led the two top battens of the mainsail to break, which the crew had to quickly handle to resume the pursue of Team Malizia.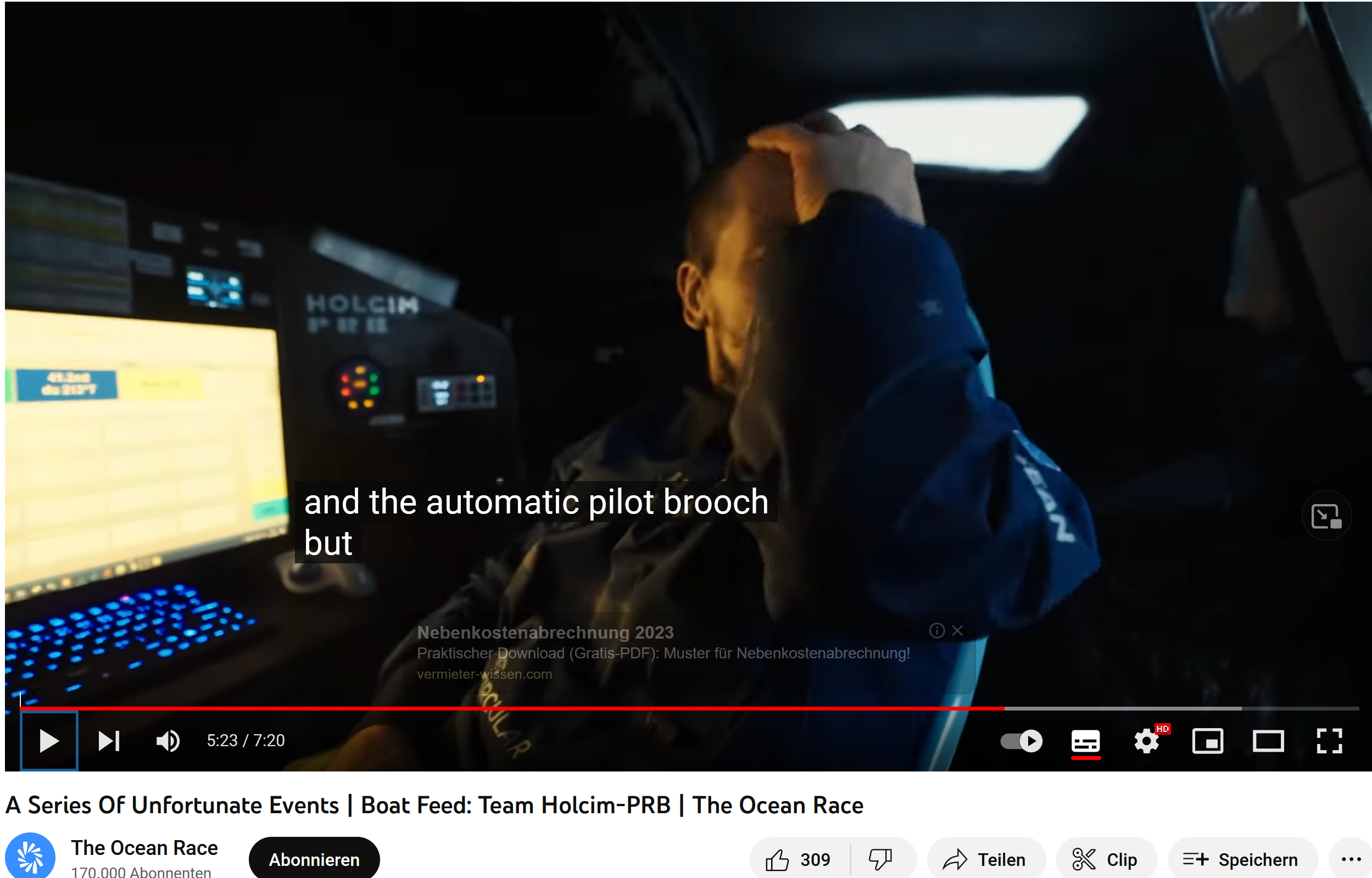 .
.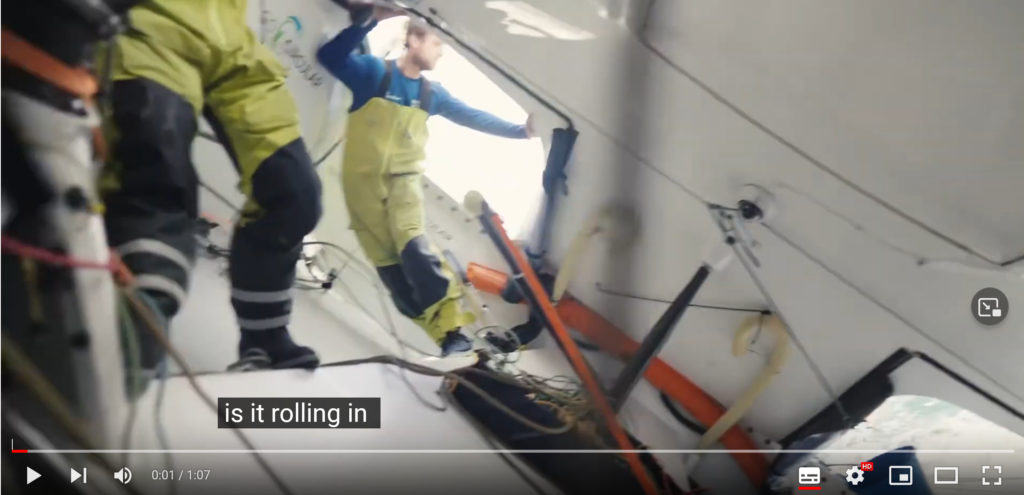 .
0_14_03_230401_JUC_HOLCIM_BOATFEED_002