GER 21-Einstein – The Ocean Race Europe
Leg 2 – Cascais to Alicante –
After leading the fleet into this second Day of Leg 2 "Einstein" is facing some technical problems which makes it hard to keep on racing at full potential.
Fortunatly there are no personal issues and the crew is working hard on a solution to get back into race mode as soon as possible.
keep our fingers crossed for a quick return into the race.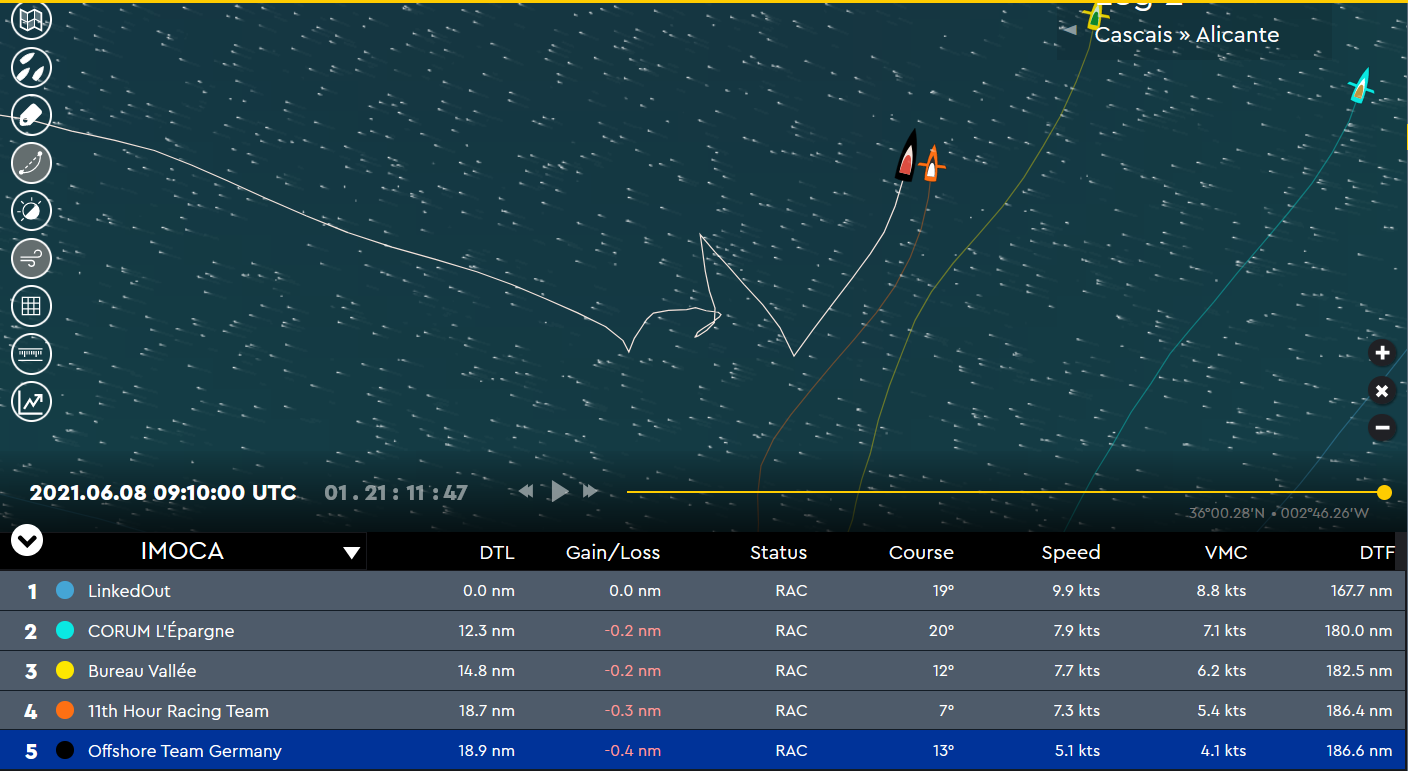 Auf den letzten Platz sind unsere Jungs zurückgefallen.  Um 7:30 MEZ sank der Speed und sie fuhren seltsame Manöver, als ob sie etwas vom Kiel abschütteln wollten.
12:00 MEZ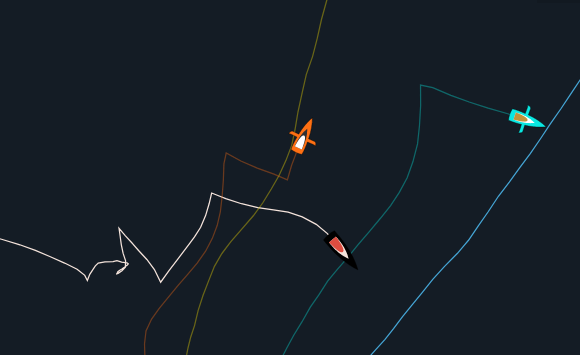 Das sieht leider gar nicht gut aus