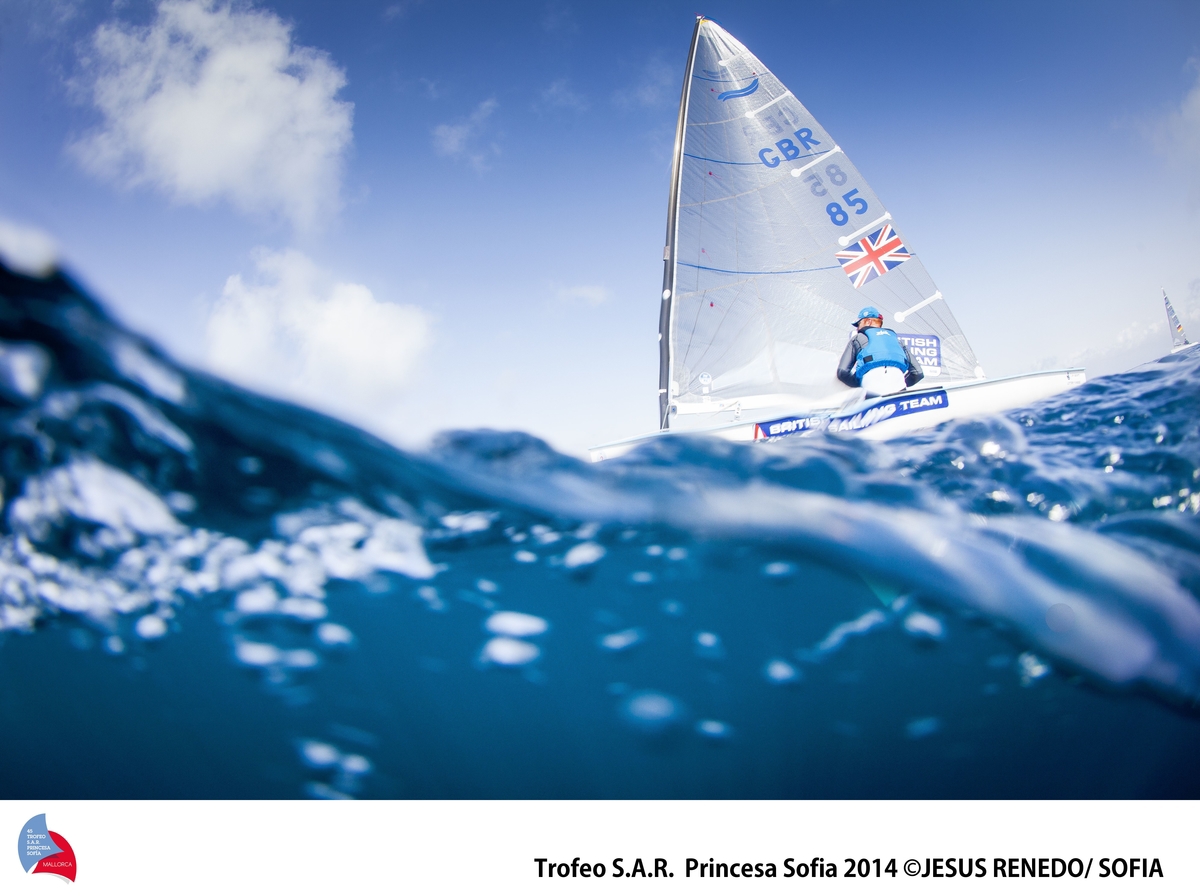 Finn-Ergebnis von Tag 1
Finn
Thomas Le Breton (FRA) started strong in the 92-boat Finn fleet with a second place and a bullet to take an early lead.
The Finn fleet is split up into two fleets of 46 boats and Le Breton was the stand out sailor of the day racing in the blue fleet, "I was quite fast today with nice starts, but sometimes you also have to be a bit lucky as well. I just tried to get a good start and have clear air and then stay in the pressure."
Le Breton finished over a minute behind Race 1 victor Andrew Mills (GBR) in the opening race and enjoyed a close fought second with Tapio Nirkko (FIN), "It was a nice race. I had a good start and I had a nice fight with Tapio. We were both quite quick I think. We had a good gybing battle to keep the inside lane to the last mark, but I managed to keep the lead."
In the Yellow Fleet Luke Lawrence (USA) took the opening race win with Ivan Kljakovic Gaspic (CRO) coming through to take the second bullet.