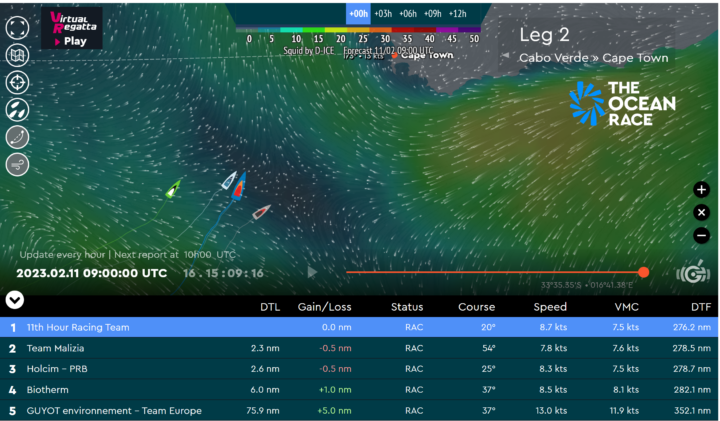 10:00 – Ocean Race
Guyot holt auf
UPDATED: Leg 2, Report #7 The Ocean Race is Nearing Cape Town and the Fleet is Closing Up.
30.900 Abonnenten
Please Subscribe, Share, Like and check the Bell.
With the crews covering more than 500 miles-a-day during their long journey around the St Helena High, it has been a spectacular if uncomfortable ride for them, as they carve great white super-highways through some of the most remote waters on earth.
The sensation of the raw power generated by the IMOCA foiling flyers has perhaps been no better illustrated than by a sequence of video from Paul Meilhat's Biotherm, with OBR Anna Beaugé's camera on deck capturing the forward speed of the boat and the river of white water powering off the stern.
On that boat, from the inside, we can feel and hear the water cascading over the coach roof, as the new Guillaume Verdier design forces her way through and over wave trains, with her foils, keels and rudder humming. The video includes shots of Anthony Marchand climbing the starboard outrigger – they bring home the vulnerability of a sailor on deck in a vast wilderness of ocean – and then concludes with images of an albatross wheeling over the golden waves at sunset.
Day 17 -Leg 2 – The Ocean Race – Fighting for every last mile
Rosie klagt:  "Not really our conditions."  Bei Leichtwind generieren die halbkreisartig gebogenen Foils der Malizia zu wenig Lift.  Die schwere Malizia kommt in dem Fall nicht auf die Foils.