Disaster STRIKES | Leg 4 28/04 | The Ocean Race Show
173.000 Abonnente
It's been an incredibly difficult start to the Leg for the sailors, highlighted by the dismasting of Team Holcim-PRB's boat which has meant they now have to slowly return to shore. Meanwhile, Paul Meilhat has been struggling with severe illness aboard Biotherm's boat, and Team Malizia's Nicolas Lunven has been recovering from a head injury sustained earlier in the week.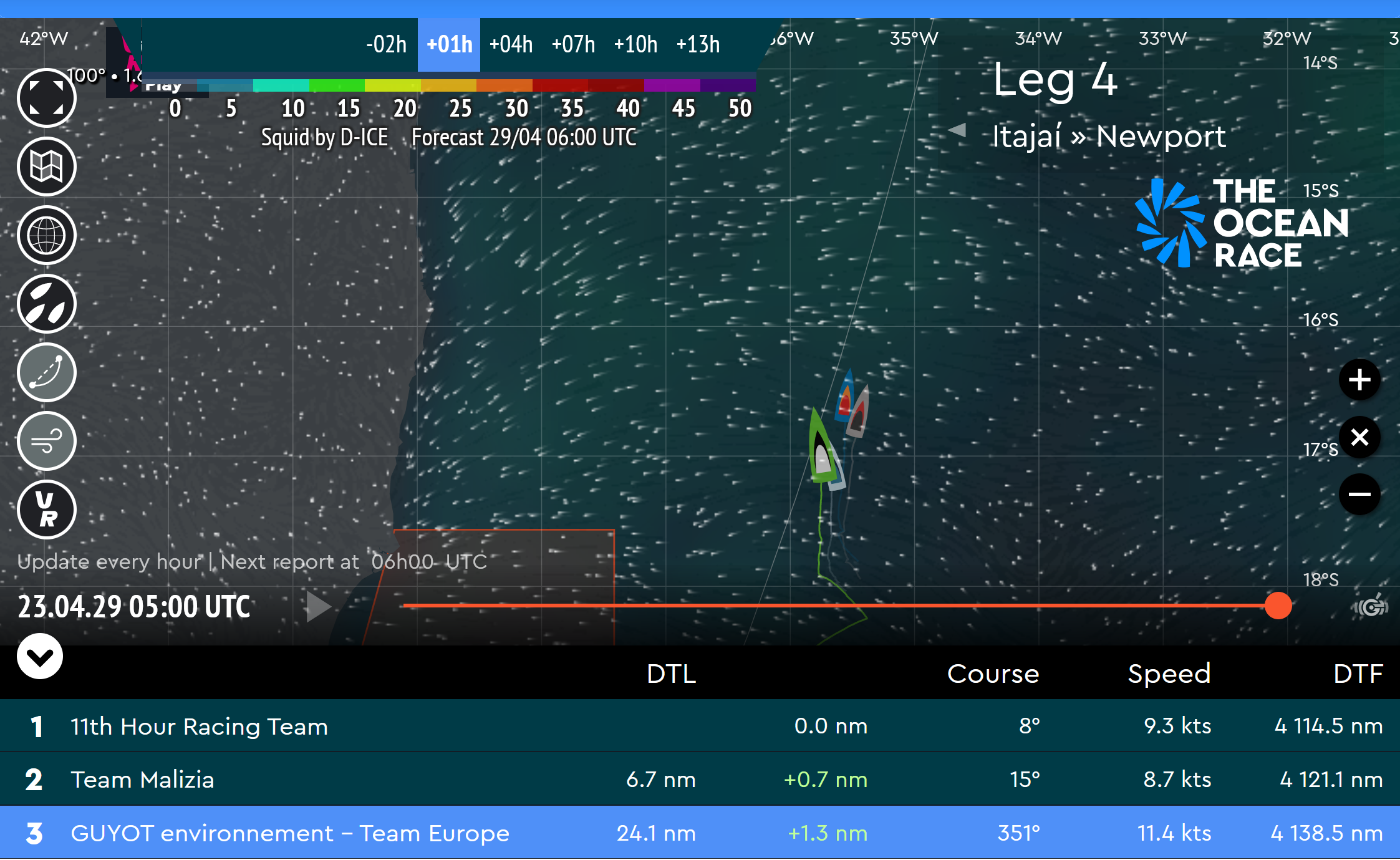 07:00
Es läuft auf unserer Guyot mit Starboot-Altweltmeister Robert Stanjek.  Inzwischen kann man sich sogar etwas ausruhen, da momentan keine Wendemanöver mehr erforderlich sind. Ein Wendemanöver  kann schon mal eine halbe bis 3/4 Stunde in Anspruch nehmen, da alle Segel, Klamotten, Nahrungsvorräte, etc.  jeweils auf die neue Luvseite gehievt werden müssen.
Ich hoffe, dass sie den Kahn mit dem Pantoffelbug und dem Omnibus-Deckshaus bald einholen werden.  Yann Eliès, der Boris während der Etappe 2 ersetzte, glaubt ja nicht, dass dieses designtechnisch verpfuschte Schiff gewinnen kann.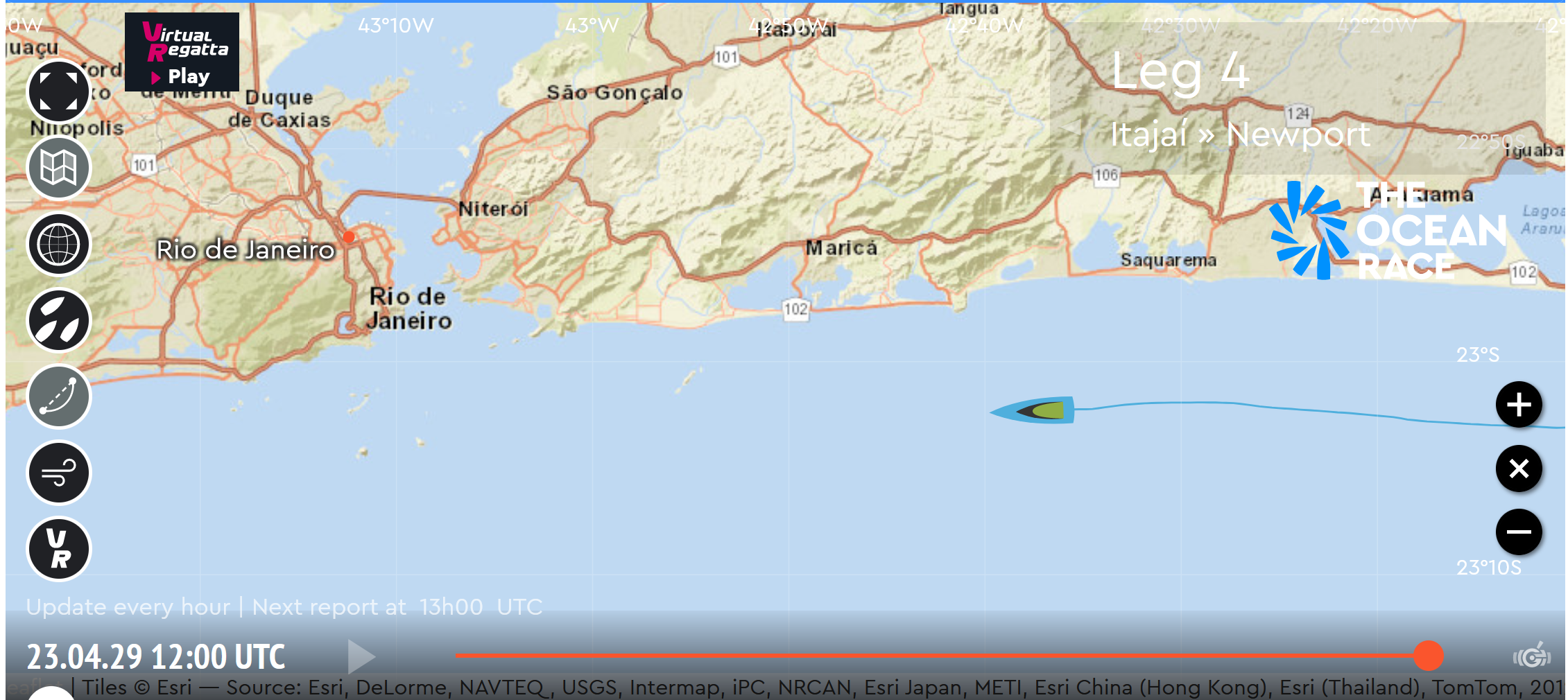 Noch einen Tag dürfte die Holcim unterwegs sein, um Rio zu erreichen.
Das Siegel des Reservetanks wird aufgebrochen.
Den Buzios Yacht Club am Kap nordöstlich von Cabo Frio haben sie längst passiert, denn sie befinden sich nur noch ca. 60 km vor Rio.
Am günstigsten wäre es dann, das Schiff nach Newport zu transportieren und den Mast ebenso.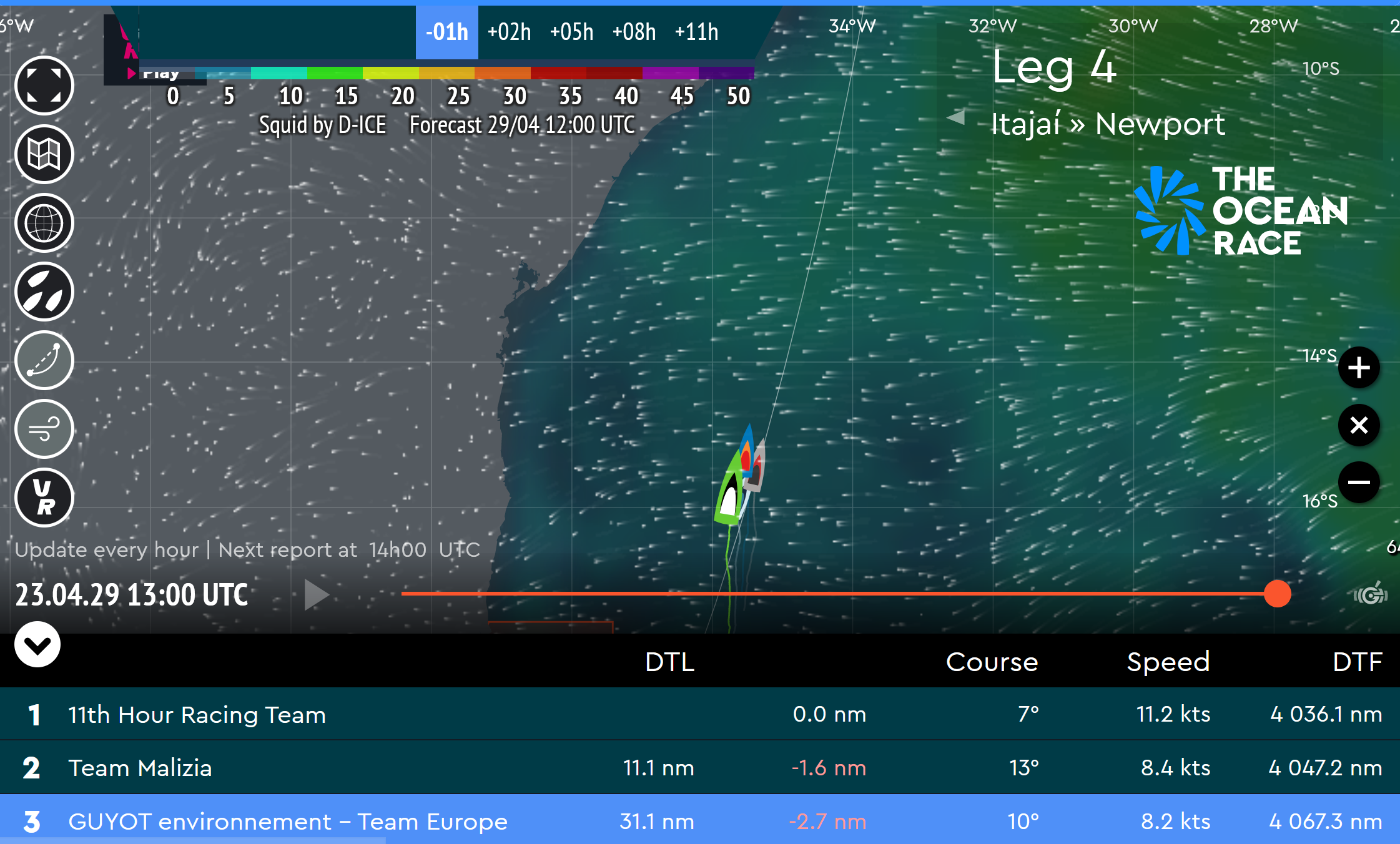 15:00
Die vier verbliebenen Schiffe werden demnächst in ein windreicheres Gebiet vorstossen.
Hoffentlich kann unsere Guyot mit Robert Stanjek dann noch mit den jüngeren, moderneren Schiffen mithalten.
Ein Unglück kommt selten allein !
Holcim in Rioa eingetroffen
Im Hintergrund der Zuckerhut:
Der Zuckerhut, portugiesisch Pão de Açúcar ("Zuckerbrot"), ist ein 396 Meter[1] hoher, steilwandiger Felsen auf der Halbinsel Urca am westlichen Eingang zur Guanabara-Bucht in Rio de Janeiro, Brasilien. Er gehört zur gleichnamigen Hügelgruppe Pão de Açúcar, die außer ihm aus dem Morro da Urca und dem Morro da Babilônia besteht.

Der Zuckerhut besteht aus schalenartig abgewittertem, grobem gneisartigen Granit und ist der Überrest einer Intrusion.[2]

Er gilt neben dem Corcovado mit seiner Christusstatue Cristo Redentor als das Wahrzeichen von Rio de Janeiro.[3] Einen Panoramablick auf Zuckerhut, Corcovado, Leblon, Ipanema, Jardim Botânico und Copacabana hat man vom Vista Chinesa.
Mast und Schiff sollen getrennt per Frachtschiff nach Newport gebracht werden, um doch noch an Etappe 5 teilnehmen zu können.