Every boat Ben has ever owned has been called Rita, and his current Rita is very special. Having sailed her since 2003 she has won two gold medals – no easy task for an old girl! To do their bit to support Ben in the massive challenge ahead, the British Finn Association and J.P. Morgan Asset Management are asking you to show your support for Ben and Rita by tweeting a message of support with #benandrita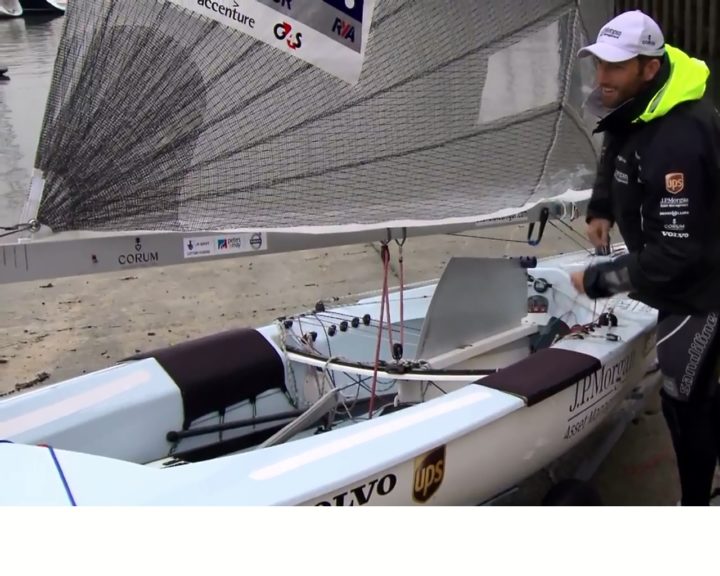 Aus dem o.a. Video habe ich ein paar Snapshots von Ben Ainslie's Rita – seinem 2012er Weltmeisterfinn extrahiert. Laut seiner Fanpage handelt es sich um ein 2003er-Finn. Unübersehbar ist der grosse Magnetkompass. Das sich oberhalb des Kompasses befindliche Instrument kann ich leider nicht identifizieren.
Die Ansicht, dass das 2010er Devoti schneller als ältere Modelle sei, ist damit hoffentlich widerlegt !!!